If you are looking for golf courses in Oakland, California but do not know which one to go to, you have come to the right place. We have compiled a list of the best golf courses in Oakland California.
Golf Courses In Oakland California
We have shared all the vital information regarding 7 best golf courses around Oakland, California in our post. After reading the whole post, we hope you can choose your desired destination.
So without further ado, let's get to the main topic.
1. Montclair Golf Course CA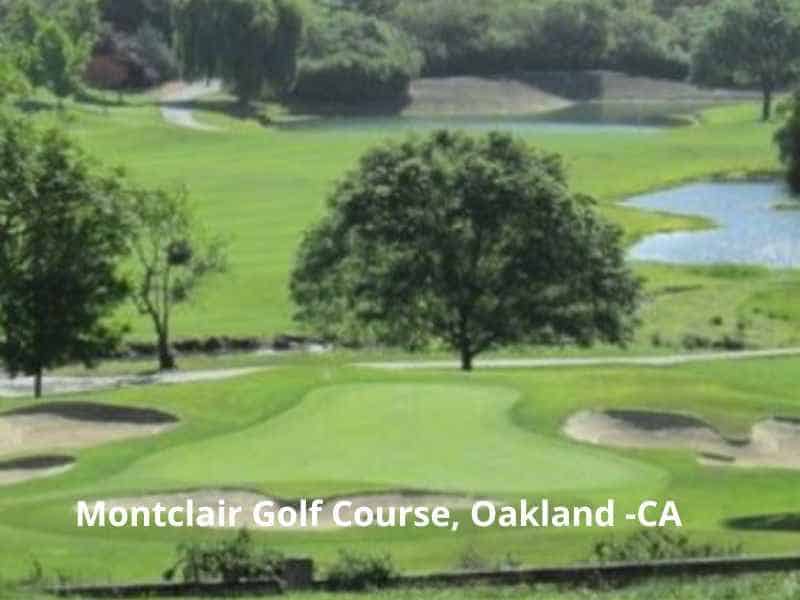 Since 1980, people from Oakland have gone to Montclair Golf Enterprises to play golf. Their staff has always worked hard to keep the grounds in good shape and make everyone feel welcome.
We think you'll be impressed by their beautiful and well-landscaped garden out front, delicious food, and casual and fun atmosphere.
You necessarily don't have to be a member or book a tee time to come there. Just stop by! Their business has been successful for over 30 years and is run by a family. We hope you'll join them soon.
Website: https://montclairgc.com
Phone number
(510) 482-0422
Get Directions
2477 Monterey Blvd Oakland, CA 94611
2. Tilden Park Golf Course, Berkeley CA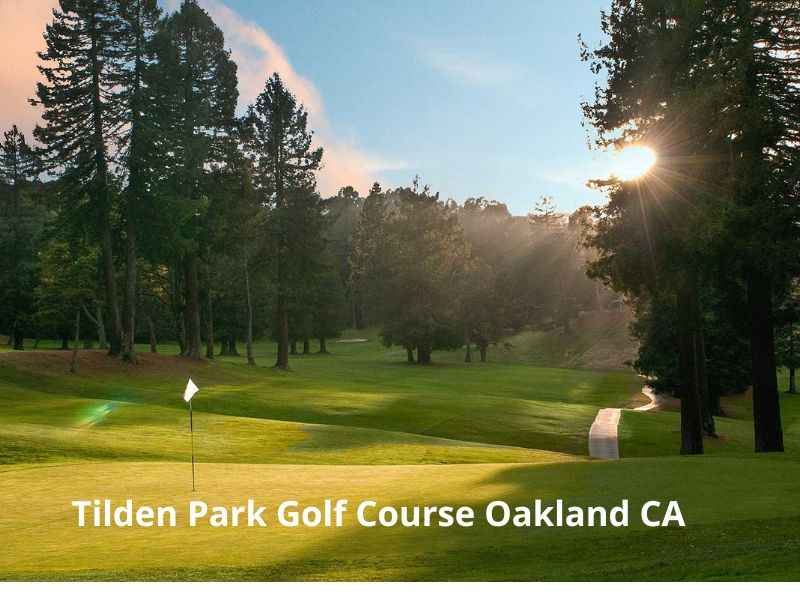 On the way to Tilden Park Golf Course, the player can see beautiful views of the bay and the skylines of Oakland and San Francisco. It gives the player a taste of what they will find on the course. The Tilden Park Golf Course is in the Berkeley Hills, just above the University of California–Berkeley campus. It is only a few minutes from downtown Berkeley, California, and can be reached by several local freeways.
This championship course, with a length of 6,294 yards, was designed by William Park Bell Jr. It has rolling fairways lined with trees, sloping greens, and a setting in a natural park that will take you far from the city nuisance as if you are far away from people.
The Tilden Park Golf Course, named Best Golf Course for Oakland and the East Bay by the S.F. Guardian's Best of the Bay in 2010, is an excellent place for a memorable round of golf, a great tournament, or a special event. It has a challenging layout, a beautiful banquet hall, and top-notch service.
Website: https://www.tildenparkgc.com/
Phone number
(510) 895-2162
Get Directions
13800 Monarch Bay Drive San Leandro, CA 94577
3. Lake Chabot Golf Course CA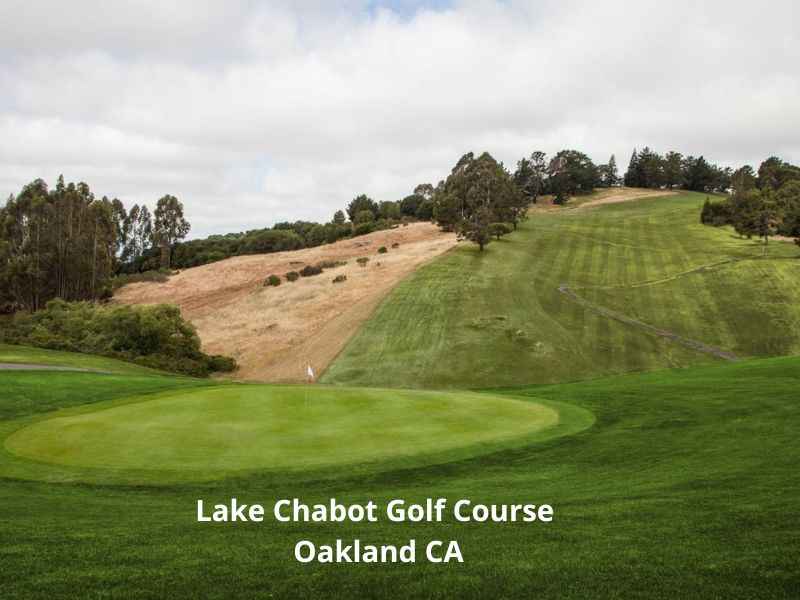 Lake Chabot Golf Course is in the Oakland Hills and has impressive views of downtown, the Bay Bridge, and the Lake Chabot area. It also has 27 great holes of golf for players of all skill levels and prices that make the game accessible to everyone.
The course has been a favorite of local golfers since 1923. The course and property just got a lot of upgrades that have taken it to the next level.
Comprehensive re-seeding, fertilization, and better irrigation have improved the course's condition and playability.
A complete remodel of the property's historic Spanish-style clubhouse, including an upgrade to the Chabot Café and improved banquet and catering capabilities, makes it the perfect place for special events like business meetings, golf tournaments, weddings, receptions, and fundraisers.
Website: http://www.lakechabotgolf.com
Phone number
(510) 351-5812
Get Directions
11450 Golf Links Road Oakland, CA 94620
4. Corica Park Golf Course Oakland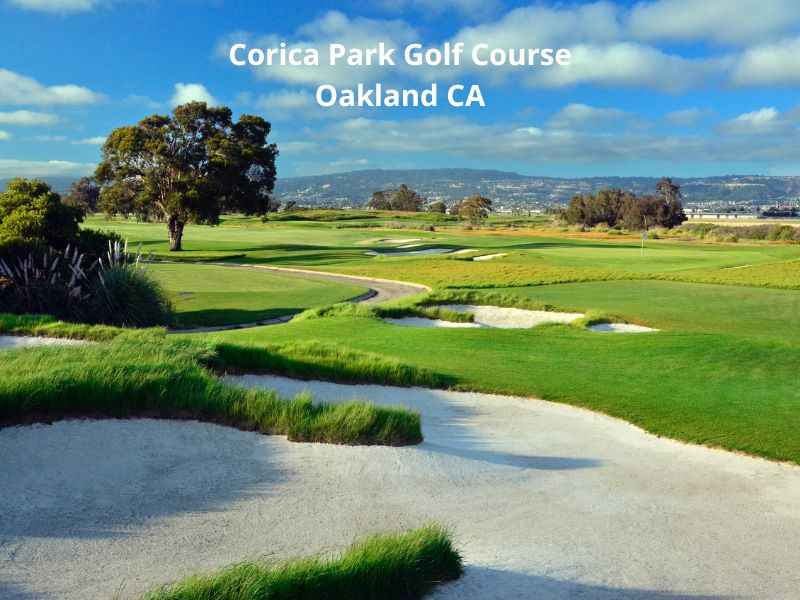 Corica Park is in Alameda, and the Oakland Airport is only five minutes away. Their three golf courses, as well as extensive driving range and practice area, are suitable for golfers of all skill levels. For more experienced golfers, the fast greens and swirling winds are a challenge, while the wide fairways and rolling hills are great for beginners.
Design and sustainability awards have been given to the 18-hole South Course and the 9-hole Mif Albright Par-3 Course. The 45-hole complex will be one of California's most significant places to play golf when it's done.
How they care for the environment and each other is the main essence. Their vision is to save and restore the land and make it a place that everyone in the community can enjoy, not just golfers.
Website: http://www.coricapark.com
Phone number
(510) 747-7800
Get Directions
1 Clubhouse Memorial Rd Alameda, CA 94502
5. Sequoyah Country Club Oakland CA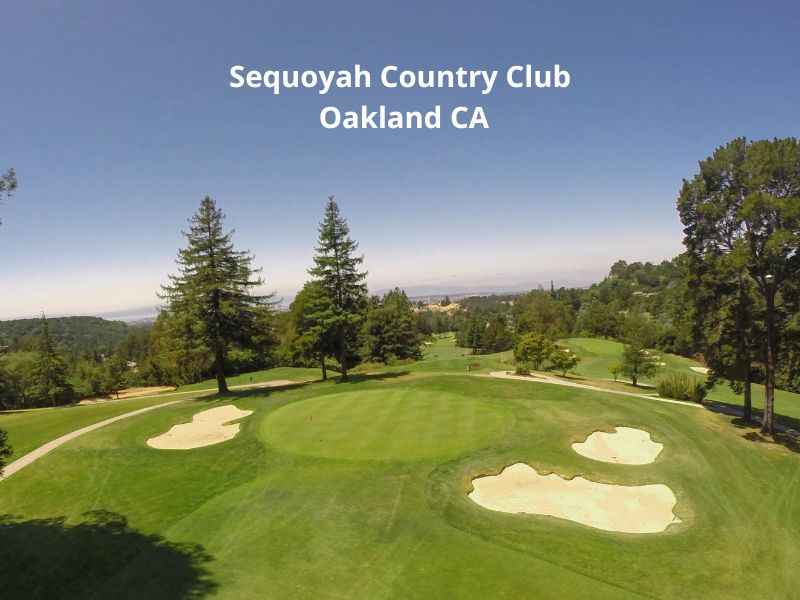 A group of influential Oakland individuals got together in San Francisco's St. Francis Hotel to build the Sequoyah Country Club. It is one of Northern California's most beautiful and challenging private golf courses.
The original clubhouse, built by Edward G. Garden, opened in 1915. The 6,100-yard golf course was the property's highlight, including a polo field and racecourse. No public roads interrupted the course's layout at the time.
Sequoyah Country Club has been a place for families to hang out, play, relax, compete, or enjoy each other's company for the past 70 years. This club consists a top place for weddings, formal events, and fine dining throughout the year. And they have one of the most complex and beautiful golf courses in the United States.
Website: http://www.sequoyahcc.com
Phone number
(510) 632-2900
Get Directions
4550 Heafey Rd Oakland, CA 94605
6. The Presidio Golf Course CA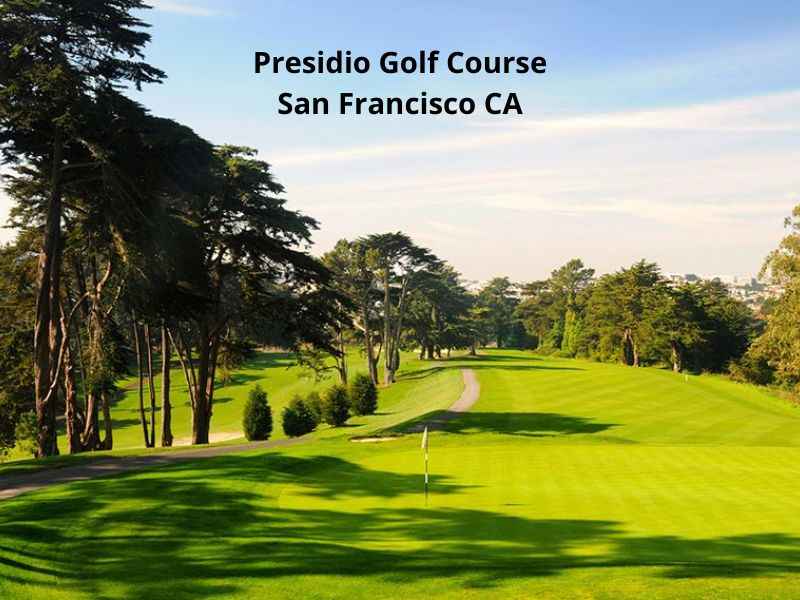 The Presidio Golf Course in San Francisco is known for its beautiful forest setting and complex play. It is in a national park. Before, only military officers and members of private clubs could play on the 18-hole course. Now, anyone can play on the course.
Presidio G.C. has a full-service restaurant, a driving range and practice area, and an award-winning golf shop with the newest equipment and clothing for golfers.
The Presidio is a National Historic Landmark partly because of the Presidio Golf Course. It is also known for taking care of the environment in a well manner.
Website: http://www.presidiogolf.com/
Phone number
(415) 561-4653
Get Directions
300 Finley Rd San Francisco, CA 94129
7. Monarch Bay Golf Club CA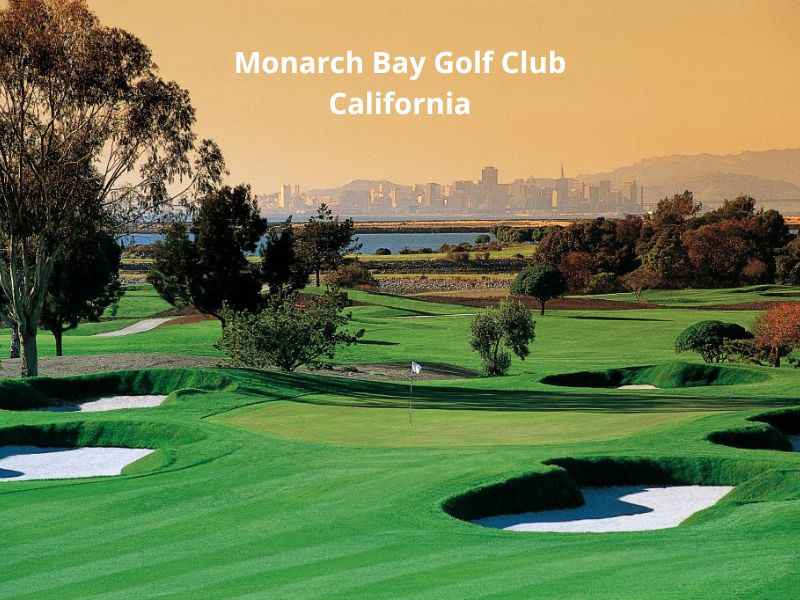 This Monarch Bay Golf Club in San Leandro, California, is only a few steps from the San Francisco Bay and offers excellent course conditions with views of the Peninsula and San Francisco cityscape.
Monarch Bay Golf Club has 18-hole links and 9-hole executive courses. The 7,015-yard par 71 championship John Harbottle design contains six unique tees, enabling golfers to establish their difficulty depending on their level of play.
Monarch Bay Golf Club provides first-class facilities and services to the golf community with honesty and professionalism. Monarch Bay Golf Club was dubbed "Scotland West" by Golf Digest.
Website: http://www.monarchbaygc.com
Phone number
(510) 895-2162
Get Directions
13800 Monarch Bay Drive San Leandro, CA 94577
Note : If you are living near Carlsbad , California you may like to explore top golf courses around Carlsbad CA.
Final Words
Every golfers prefer to have a calm and comfortable golf course for satisfactory level of playing. If you are residing in the vicinity of Oakland, CA this article will help you to find the best golf courses in Oakland California.
You may get detailed information of the golf courses by visiting their provided websites and choose the best suited one for yourself for playing the game.