If you plan to visit a golf course around Carlsbad, CA but don't know where to start or which will be best, we have developed a proper guideline to show you the best golf courses.
By reading the below content, you will find out best golf courses in carlsbad ca.
So without further adding, let's get to the main topic.
10 Golf Courses In Carlsbad CA
We have listed the top ten golf courses around Carlsbad, CA. We have added all the necessary information, including their phone number, website, and address. We assure you that these places will stand up to your expectations. So let's head over without further delay.
1. The Crossings at Carlsbad CA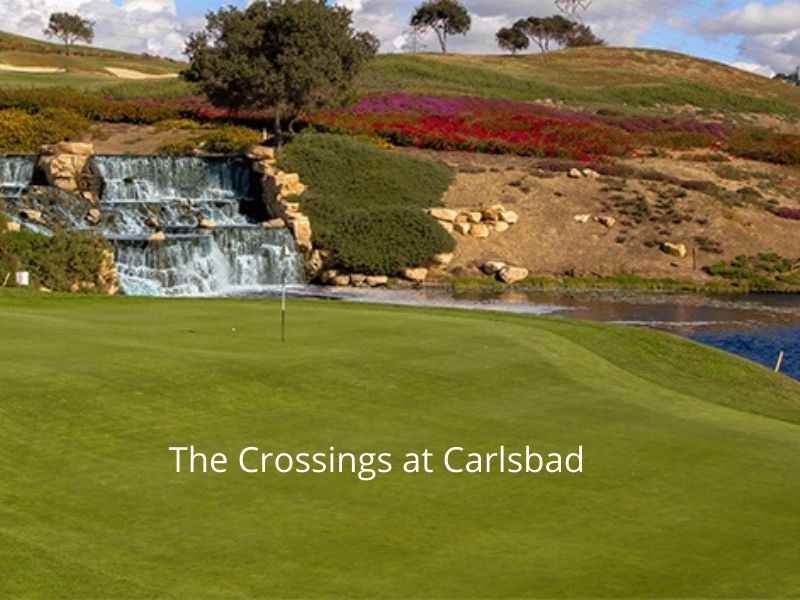 The Crossings at Carlsbad is a popular North San Diego County golf course, restaurant, wedding venue, and event space. It is the ideal spot for a wedding, golf tournament, Christmas party, business conference, bridal shower, and more. The Crossings' 2007 stone clubhouse is on a hilltop off Palomar Airport Road, near Legoland, The Westin Carlsbad, and Sheraton Carlsbad.
The Crossings is one mile from Carlsbad's beaches and across the street from McClellan Palomar Airport, Carlsbad Outlets, and local breweries. The Crossings is 30 miles from San Diego International Airport and near Los Angeles and Orange County.
Phone: (760) 444-1800
Address: 5800 The Crossings Dr. Carlsbad, CA 92008
Website : https://thecrossingsatcarlsbad.com/
2. Aviara Golf Club in CA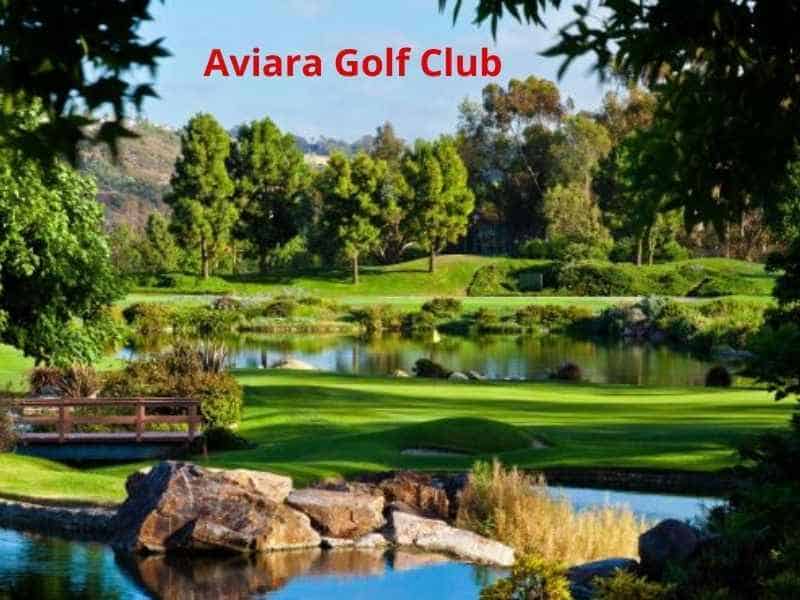 The Aviara Golf Club looks out over the beautiful Batiquitos Lagoon ecological reserve. Golf Digest and Golf Magazine named it one of the best resort golf courses in the United States, and Condé Nast Traveler readers voted it the best golf resort in Southern California. Aviara is the only golf course in San Diego designed by Arnold Palmer.
It has a unique coastal layout with 18 holes, a par of 72, and a length of 7,007 yards. The course is built around rolling hills, native wildflowers, and many bunkers and water hazards.
Phone: (760) 603-6900
Address: 7447 Batiquitos Dr Carlsbad, CA 92011
Website: http://www.golfaviara.com/
3. Encinitas Ranch Golf Course in CA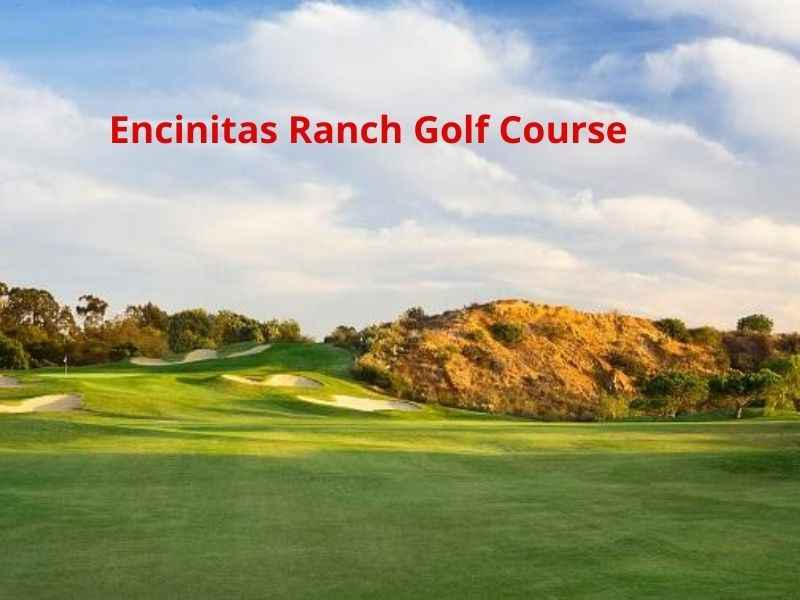 Encinitas Ranch Golf Course is a Southern California course with a continual view of the Pacific Ocean. Encinitas Golf Course offers San Diego's most stunning landscape.
Encinitas Ranch Golf Course's coastal location prevents frost delays. This Cary Bickler, ASGCA-designed course has five tees, wide fairways, and bunkers. Encinitas Ranch lets everyone submit a low score.
Encinitas golf course never punishes its golfers, even on the front nine. After a turn, elevation changes bring intriguing new difficulties.
The Clubhouse and Ranch Grill restaurant complement Encinitas Ranch. Its 6,000 square feet include a bar and café with tasty cuisine. The clubhouse's outdoor terrace with ocean views and a stone fireplace is great for golf course weddings, banquets, and other parties.
Phone: (760) 944-1936
Address: 1275 Quail Gardens Dr. Encinitas, CA 92024
Website: https://www.encinitasranchgolf.com/
4. Shadowridge Golf Club in CA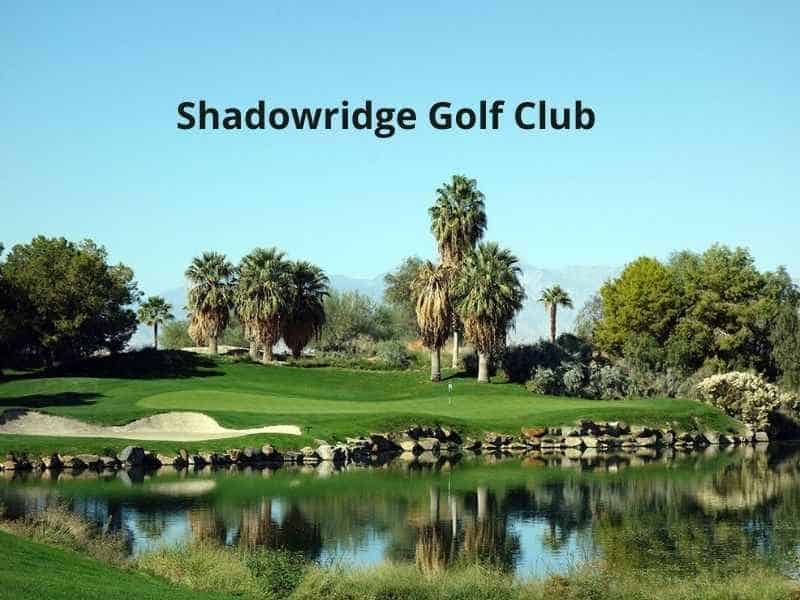 Shadowridge Golf Club is in the rural foothills of San Diego's flower-growing region. The weather there is perfect for golfing all year long. Shadowridge is a golfer's dream because it has a state-of-the-art practice facility, an 18-hole championship-style golf course, and a lot of tournaments, groups, and games that members can join.
Since 1981, our championship golf course has served the local community by giving golfers of all ages and skill levels 18 holes of challenging play.
These members have access to more than 300 country clubs and business clubs countrywide. Plus, deals at 1,000 hotels, resorts, and entertainment venues.
Phone: (760) 727-7700
Address: 1980 Gateway Drive Vista, CA 92081
Website: https://golfshadowridge.com/
5. Goat Hill Park Golf Course in CA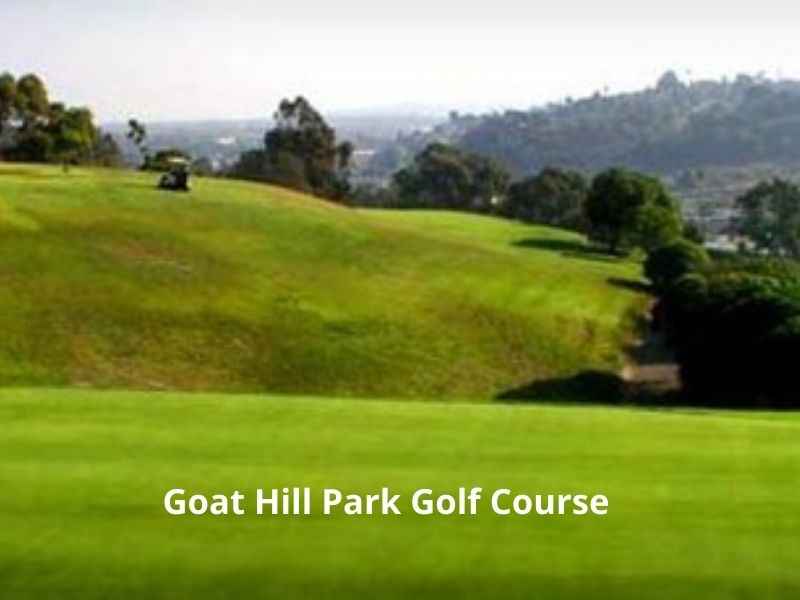 Goat Hill Park Golf Course opened in 1952 as San Diego's first 9-hole par 36 courses. Ludwig Keehn renovated the course in the 1990s as an 18-hole short course known as "Goat Hill." Ocean vistas, fresh wind, natural environment, raw golf vibe. You won't find a more challenging, unique-holed short course in the nation.
Goat Hill became "Public Land" in the 1980s, courtesy of the Lacey family. The people must vote for its development.
Their expertise makes Goat Hill Park calm and welcoming. All ages, genders, races, and religions are welcome, from beginners to tour players. They created a free 3-hole kids course called the Playground. They are dog-friendly and have no dress requirement.
Phone: (760) 433-8590
Address: 2323 Goat Hill Dr. Oceanside, CA 92054
Website: http://www.goathillpark.com
6. Omni La Costa Resort & Spa Golf Club in CA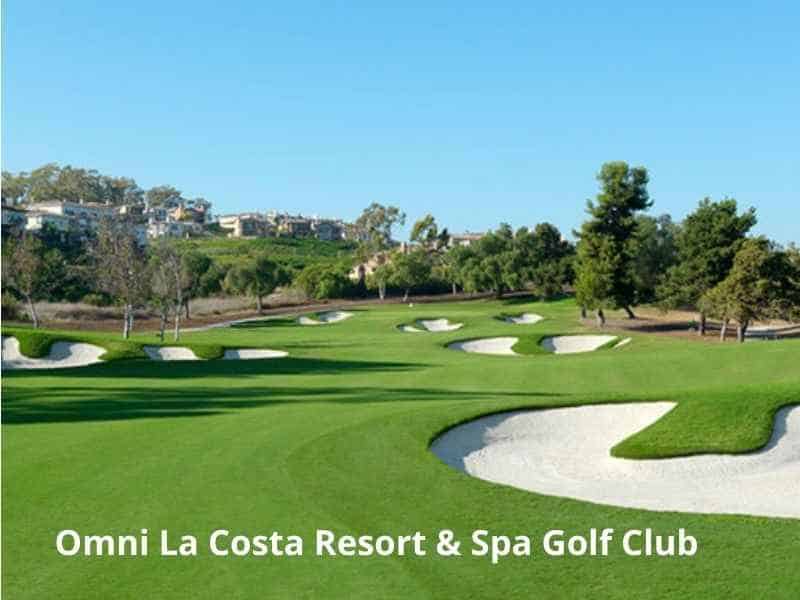 The Legends and Champions courses at the Omni La Costa Resort & Spa have been used by pro golfers for a long time.
From 1969 to 1998, the Tournament of Champions was held at La Costa, and from 1999 to 2006, the World Match Play Championship was held there. Holes from both courses were used for both events.
Architects Steve Pate and Damian Pascuzzo worked on each one from 2011 to 2013 to improve drainage and make them more fun for members and guests.
Four new holes were added to the Champions at La Costa course, and many greens and tees were raised to make them easier to play and look better. Its last two holes, a drivable par four and a risk-reward par 5 make it easy for the leaderboard or a match to change.
The Legends at La Costa is more of a classic parkland course with gentle doglegs. Together, they make one of the best and most varied places to play golf in Southern California.
Phone: (760) 438-9111
Address: 2100 Costa Del Mar Rd Carlsbad, CA 92009
Website: https://www.omnihotels.com/hotels/san-diego-la-costa/golf
7. Marine Memorial Golf Course in CA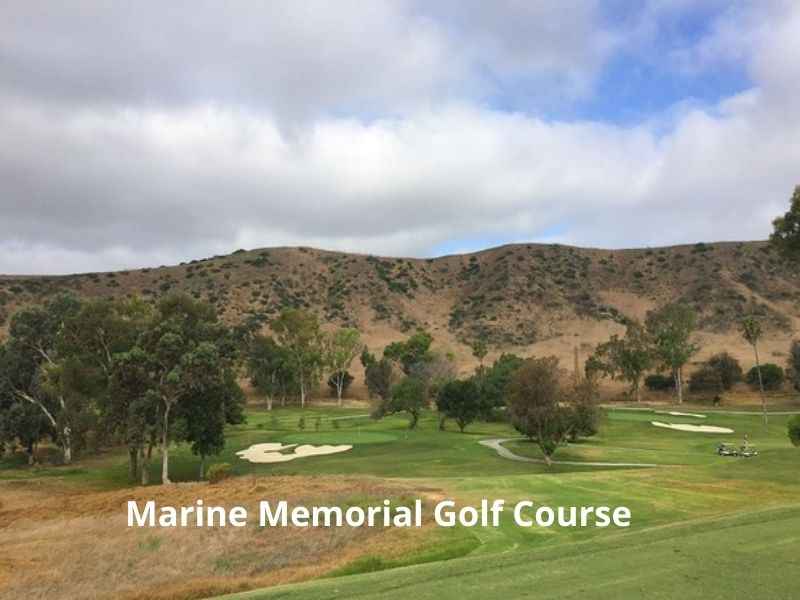 Marine Memorial Golf Course is close to Camp Pendleton and has excellent views and challenging holes for golfers of all skill levels. The Marine Memorial Golf Course is both challenging and friendly.
The fairways and greens are well-kept, and the staff can give tips on playing your best round. Marine Memorial Golf Course is a great place to play golf or try something new with friends in Camp Pendleton.
Phone: (760) 725-4704
Address: Golf Course Rd Bldg 18415 Camp Pendleton, CA 92055
Website: https://www.mccscp.com/golf
8. Arrowood Golf Course in CA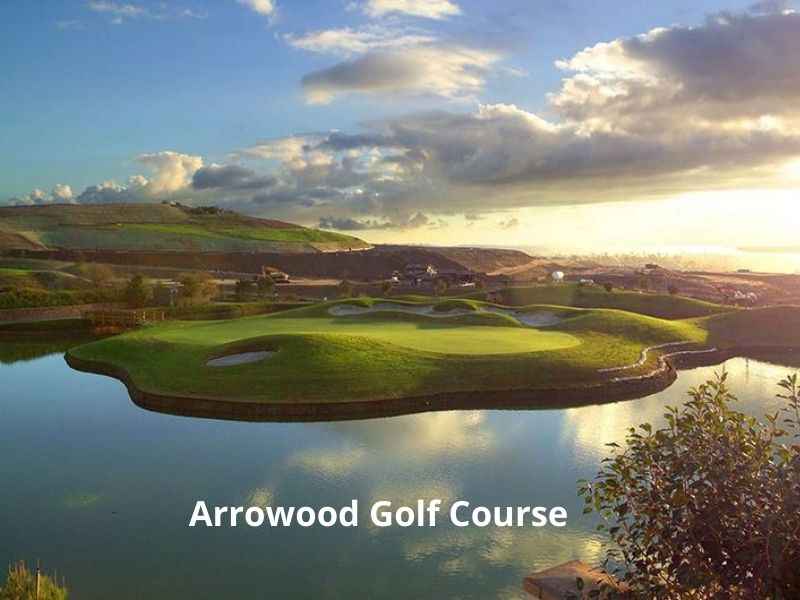 This course is distinct from others in San Diego due to its geography and natural areas. Robinson says it's open and unrestricted.
Undeveloped riparian habitat borders several holes, giving the course a natural feel. Open landscapes are relaxing, but the golf courses aren't free. All players will be challenged.
Phone: (760) 967-8400
Address: 5201A Village Dr. Oceanside, CA 92057
Website: http://www.arrowoodgolf.com/
9. Reidy Creek Golf Course in CA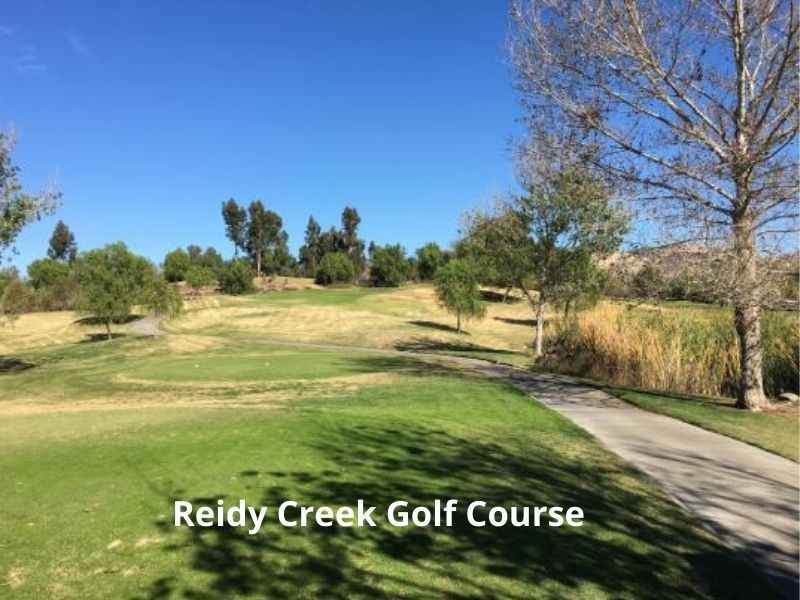 Reidy Creek Golf Course is a challenging par three course. Cal Olson designed Reidy Creek to optimize its natural valley setting with 18 holes.
This Escondido, CA golf course has unusual holes with undulating greens protected by bunkers and water. As you play this natural course at the foot of the Escondido Mountains, you'll find the front nine is tighter than the back. Its picturesque design challenges skilled golfers .
Phone: (760) 740-2450
Address: 2300 N Broadway Escondido, CA 92026
Website: https://www.jcgolf.com/san-diego-golf-courses/reidy-creek/
10. El Camino Country Club in CA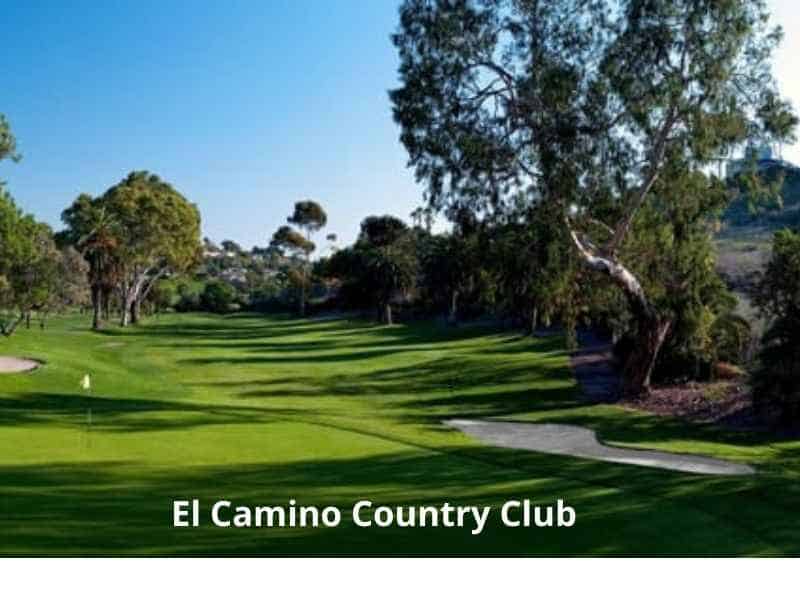 El Camino Country Club redefines Oceanside, California's exclusive golf club experience. The Club blends traditional golf with contemporary, elite facilities, including a William H. Johnson-designed championship course, golf, social and recreational amenities, personalized service, and unique privileges.
El Camino Country Club in Oceanside, CA, has up-to-date golf courses. Its Club has held several professional tournaments, and their layout matches championship standards. Here held PGA & LPGA qualifiers, including the Southern California Senior PGA Championship.
Their course's water elements and thick roughs make it challenging, competitive, and scenic. Their 100 acres of natural ranchland are incredible for outdoor events. Indoor rooms are perfect for business meetings, birthdays, baby or bridal showers, and weddings.
Phone: (760) 757-2100
Address: 2300 N Broadway Escondido, CA 92026
Website: https://www.elcaminoclub.com/
Final Thought
A beautiful golf course inspires you to enjoy a seamless experience. It helps you to make your golf session successful. That is the end of our post.
We hope you enjoyed exploring golf courses around Carlsbad CA.