The beautiful layout of the golf courses inspires one to live one's own sports dream. In Auburn, California, you will find only 5 golf courses. However, there are more than 21 golf courses accessible within 20 miles of Auburn. Among them, 10 are public, 2 municipal, and 7 private courses.
In this post, you can explore the 10 best golf courses in Auburn CA. Since they are near you, try to explore them all and find out your favorite place.
10 Best Golf Courses In Auburn CA – Brief Description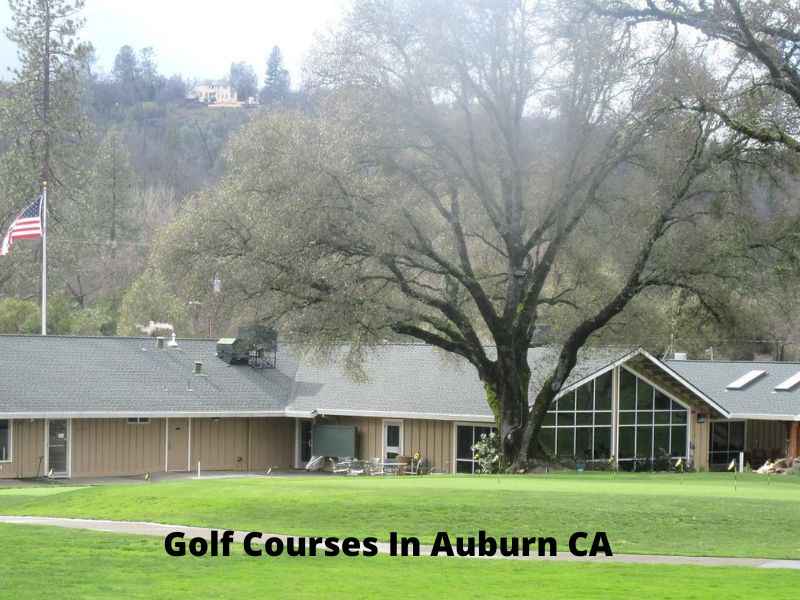 As mentioned earlier, below we have provided important details about 10 best rated golf courses around Auburn CA, USA.
1. Ridge Golf Course CA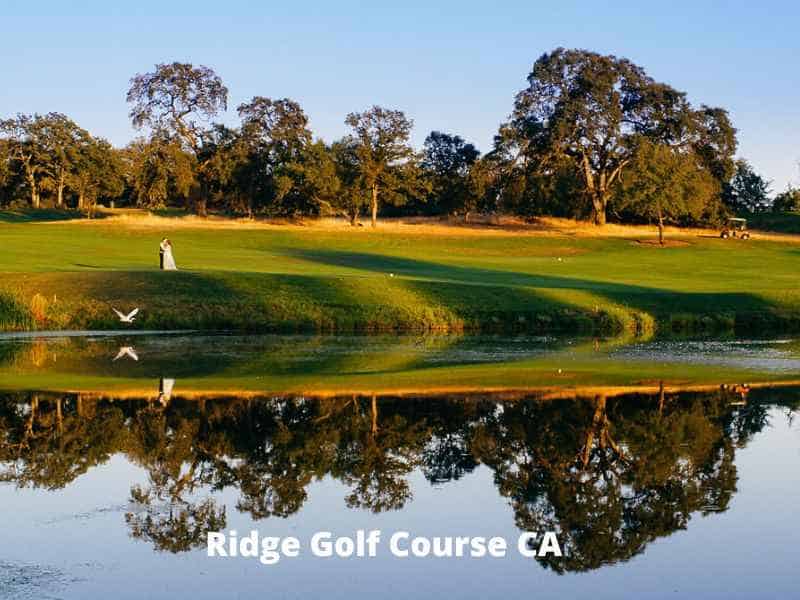 Ridge golf course has a beautiful and exciting layout, designed by Robert Trent Jones Jr. It gives you full service to enjoy a wonderful golf session. Seeing the natural beauty of the land also makes for enjoyable moments. The unique design demonstrates the creativity of the golf course, and it reflects modern craft. There is a Bar & Grill service to make it a more exciting event.
Ridge is an 18-hole golf course based on 6,734 yards from the longest tees with a par of 71. It was opened in 1999. However, the golf club is the finest one in the city. There are oak-studded knolls, hills, a 100-foot elevation change, and overall a splendid view. It feels like the place is a wide natural world. Players of every level will enjoy a good time on this golf course.
Website: ridgegc.com
Phone: (530) 888-7888
Address: 020 Golf Course Rd
Auburn, CA 95602-9526
Public golf club
2. Black Oak Golf Course CA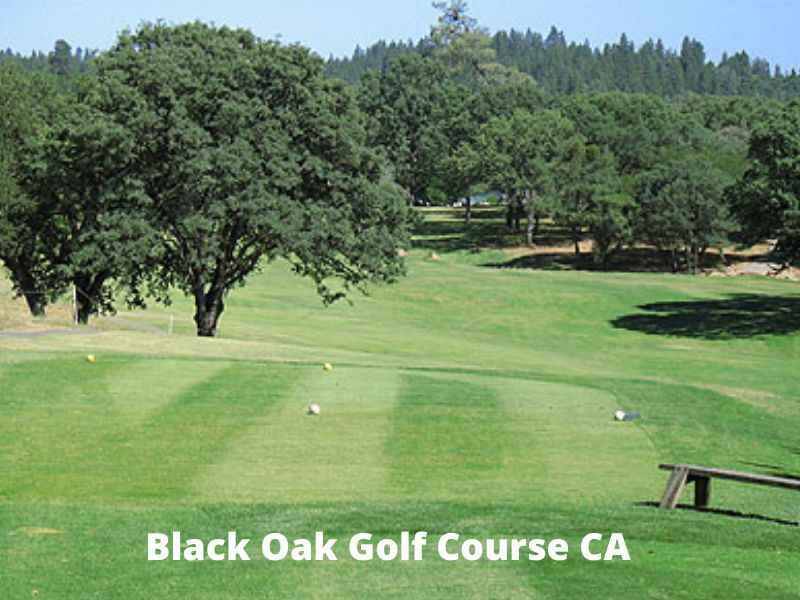 Black Oak golf course is a popular destination for golf players in Auburn. It has become a center point in Northern California. It has beautiful bold oaks that create gorgeous lines of fairways and greens. Even every year, there are a hundred trees planted to better delineate the fairways. The golf course is designed to cater to golfers of all abilities.
While walking around the fairways, it seems like a lush green carpet to the entrance to the course. The driving range is also wide. The main focus of the course is to provide a close country feel as possible. Moreover, it offers friendly and attentive service. Here you can find a pro-shop, food, and beverage service.
Website: golfblackoak.com
Phone: (530) 878-1900
Location: 2455 Black Oak Rd
Auburn, CA 95602-9399
Public golf course
3. Lake of the Pines Golf Course CA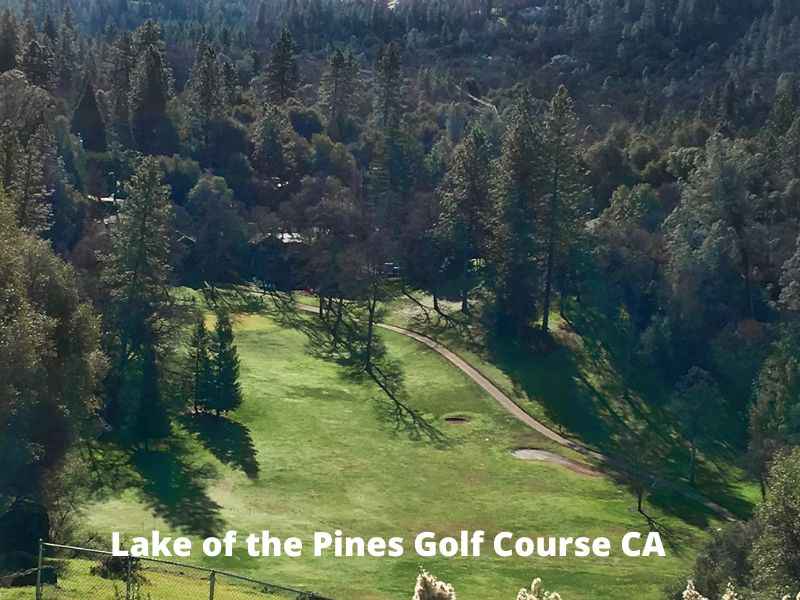 Lake of the pines is a huge wide place in the Sierra Nevada, the Gold country, where you can enjoy every recreational activity. Here you can do different practices, including golf, swimming, kayaking, sailing, pickleball, and tennis. There are different cross sections for adults and children. So whatever your playing skill is, you can play in this course and enjoy the game fully.
The course is a place of peace where you can play golf with pleasure. The fresh mountain air, rich and vibrant view and abundant native wildlife make every shot memorable. It feels very calm to sit on the lakeshore. It is an 18-hole golf course with 6,073 yards to make your golf session challenging, and you can improve your skill.
Website: lop.org
Phone: (530) 268-8337
Location: 11665 Lakeshore N
Auburn, CA 95602-8325
Private golf course
4. DarkHorse Golf Course CA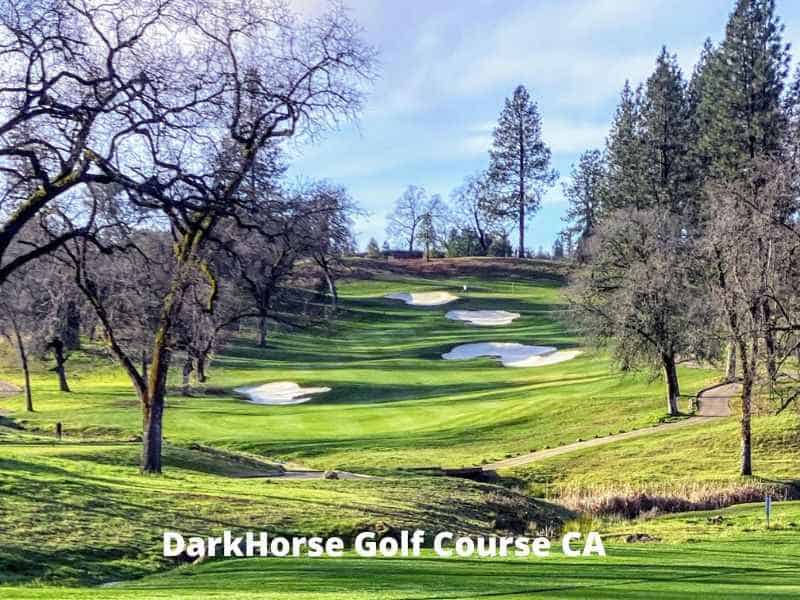 According to Golf Magazine, Darkhorse is one of the top 10 golf courses in America. It is a public golf course as well as the most affordable one. So many golfers choose it as their first preference in Auburn. The popularity of the golf course helps it to reach the top position at a surprising speed. Moreover, it has earned many awards for its amazing view.
Keith Foster designed the golf course on the site of Sierra Nevada foothills. It was opened in 2002 and it went through an extensive renovation in 2019. After that, the course became open to the public. Incredible tees, greeny, mowed, and watered fairways — everything in the course is perfect. The driving range is in very good shape. Overall, the service is well-maintained and satisfying.
Website: darkhorsegolf.com
Phone: (530) 269-7900
Location; 24150 Darkhorse Dr
Auburn, CA 95602-861
Public golf course
5. Winchester Golf Course CA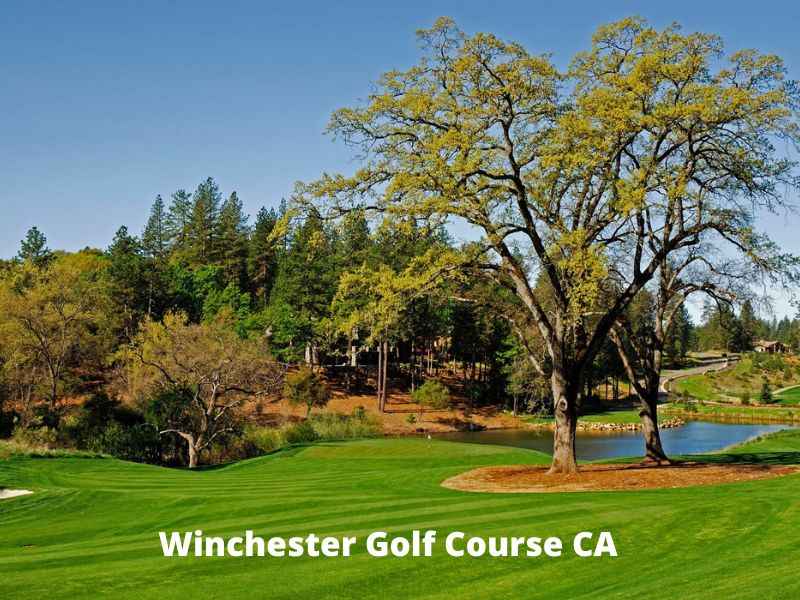 Winchester golf course is a beautiful area surrounded by mountains. It is only three miles from the center of Auburn. The course is perched atop serene foothills and oak-dotted open space. Further, it is covered with rye grass carpet. Every player gets inspired to enjoy the play in this beautiful place. The response of the community is humble and friendly.
Winchester is treated as one of the seven best golf courses in the world, designed by Robert Trent Jones, Sr. and Jr. It features 7,144 yards with 18-holes which is actually huge. It also has an amazing combination of Fitness Center and tennis court where you can also show your skills. However, the golf course is far away from city tension and gives you a homesite feel.
Website: winchestercountryclub.com
Phone: (530) 878-3001
Location: 3030 Legends Dr
Meadow Vista, CA 95722-9346
Plantation golf course
6. Turkey Creek Golf Course CA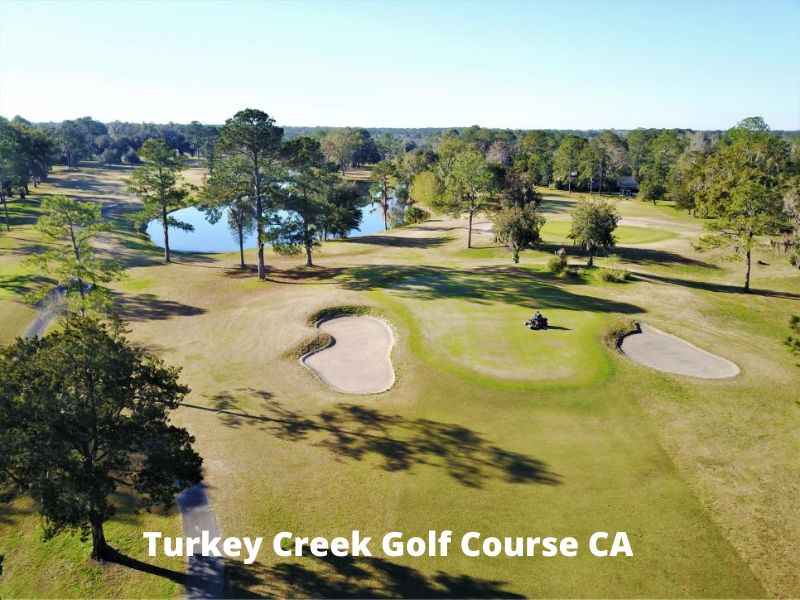 Turkey creek is a public golf course with 18 holes. It demonstrates the history of the magnificent region. The course is transformed from an old granite quarry into Lake #3 for a one-of-a-kind golfing experience with breathtaking views. It is a perfect place for golfing with family and friends, dining, corporate entertainment, golf trips, and private parties.
Turkey Creek features three distinct and constant environmental characteristics. The rolling oak forest on the front nine, the rugged quarry area, and the back nine are reminiscent of the German Black Forest. Wildlife such as wild turkeys, deer, and many birds can also be seen in the square. Bringing the tour experience to your game is easy with Turkey Creek. Golf enthusiasts of any level will find Turkey Creek to be a great place to play.
The golf course has 18 holes, with the longest par of 72. It includes the largest grass driving range. Moreover, the green tee offers good practice conditions all over the year. There is also a short game area where you can practice chipping and pitching.
Website: turkeycreekgc.com
Phone: (916) 434-9100
Location: 1525 State Highway 193
Lincoln, CA 95648
Public golf course
7. Indian Creek Golf Course CA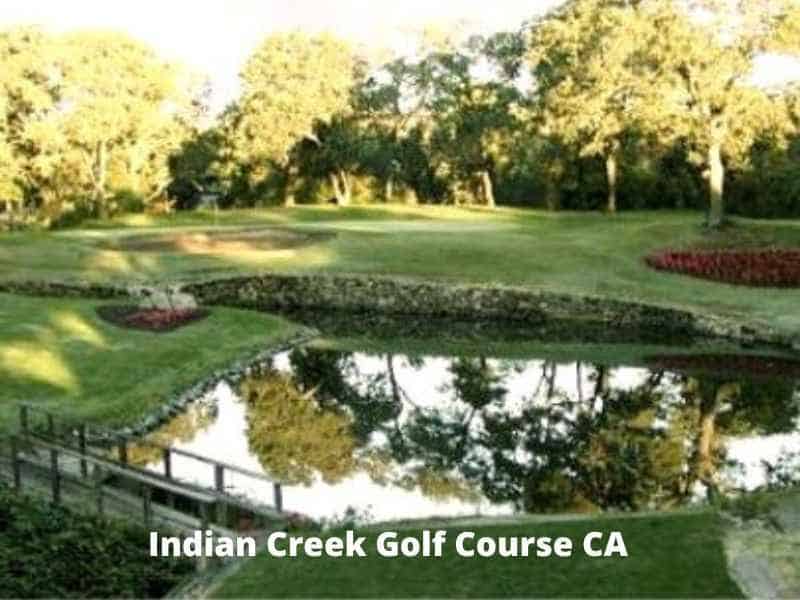 Indian creek golf course is a distinctive public golf club. Here, you can play golf in a fun-friendly atmosphere. There is everything to make your golf session challenging and enjoyable. It is a 9-hole golf club with a long tee par 32. The place is cradled in a beautiful valley of oaks and framed by granite cliffs. The whole club is surrounded by ponds, wetlands, and a lake.
This course is the best one to improve your gameplay. There is practice putting green and a top-of-the-line golf driving range to level up your skill. The entry-level players can get trained under a skillful professional golf instructor. Separate tutorials are organized for adults and juniors. Thus, you can improve your golf game.
The golf course owns a pro shop, equipped with all the golf necessities at affordable rates. So here you can buy irons or putters to take your game to the next level.
Website: golfindiancreek.com
Phone: (916) 652-5546
Location: 4487 Barton Rd
Loomis, CA 95650-9070
Public golf course
8. Orchard Course Golf Course CA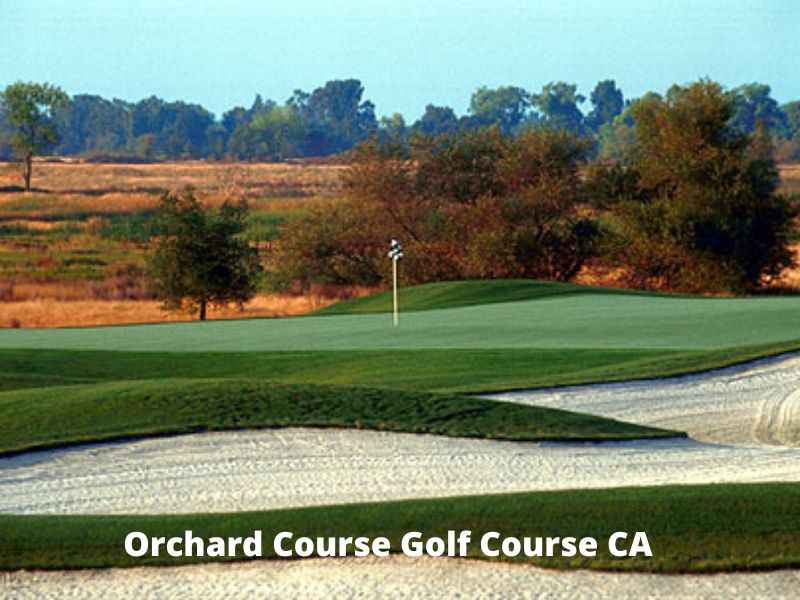 Orchard course is operated under the Lincoln Hills Golf Club facility in Lincoln, California. The golf course offers a demanding situation for the players so that they can hone their skills. It offers long and challenging par 4's which attracts the most golf players. Overall, the course is a perfect place to tune up your next golf outing or special tournament and you will have a successful experience.
The course features generous corridors and broad fairways that give you an open feel of the unfolding layout. Moreover, the rolling hills, manicured fairways, and natural wetlands all offer an aesthetic appeal. The friendliest service is also a plus point for having a great outing. The course's layout and condition are adequate for golf players of all levels.
Website: lincolnhillsgolfclub.com
Phone: (916) 543-9200
Location: 1005 Sun City Ln
Lincoln, CA 95648-8443
Public golf course
9. Diamond Oaks Golf Course CA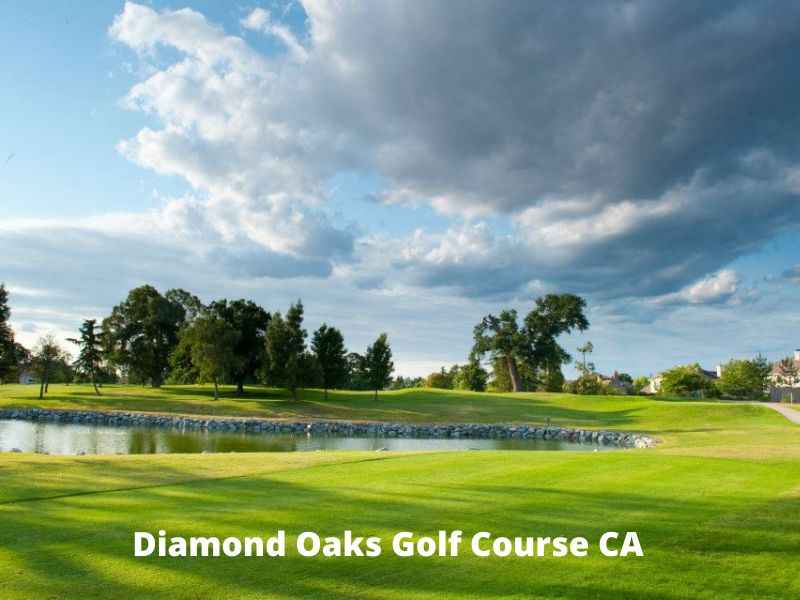 Diamond Oak is one of the best golf courses in the Sacramento region. It is also popular for its incredible facilities. The course becomes a center point for all levels of golfers. It has been serving the community since 1963, designed by Ted Robison. The unique design of the course is suitable for both adult and junior golfers.
Talking about the facilities, it is just great. There is a fully stocked golf shop, food, and beverage service, and meaningful practice facility. You can easily arrange your next golf tournament here. Various tournament packages are available to meet the group's specific needs. The well-structured layout adds the greatest degree of flexibility to the tournament.
Website: golfroseville.com
Phone: (916) 632-8333
Location: 2305 Clubhouse Dr
Rocklin, CA 95765-5615
Public golf course
10. Cold Springs Golf Course CA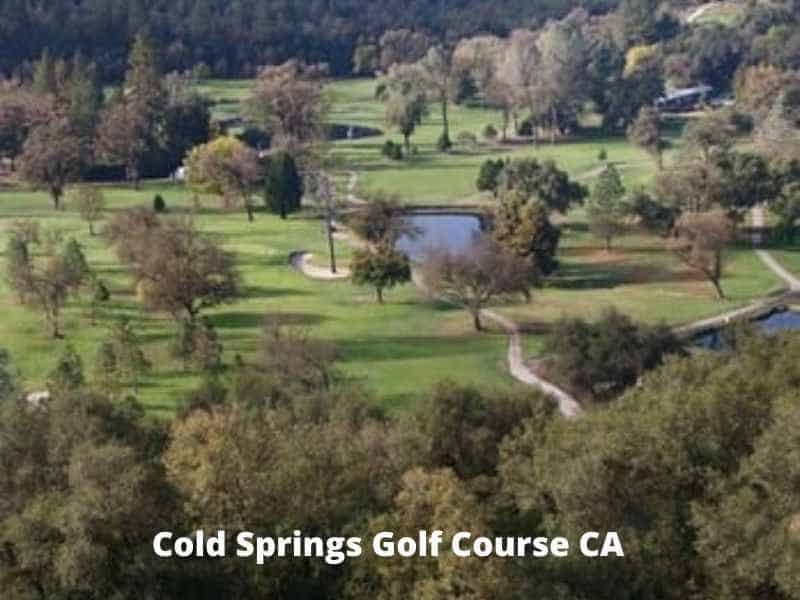 Cold Springs Golf country is an affordable golf course in Auburn. Whether you are an entry-level or seasoned player, you can get professional golf lessons and programs to be a pro. Getting the lessons is completely free, and you don't need to be a member. You can customize your lesson planning to suit your game.
Since the requirements of golf play are not the same for all players, they need different lessons to meet their needs. This golf course facility ensures a custom lesson so that every player can achieve their goals.
This is an 18-hole golf course and members will get full access to it. They also get many service having the membership.
Website: coldspringsgolf.com
Phone: (530) 622-7642
Location: 6500 Clubhouse Dr
Placerville, CA 95667-9350
Private golf course
Final Words
Golf course brings about the whole enjoyment of the game. The green layout, fairways, long driving range, and putting all things ensure the thrill of the game. It also makes your game challenging and, ultimately, a successful golf session.
These are the best golf courses in Auburn, California. They all have unique designs and facilities. You will have a great time there, and you can participate in many tournaments to test your aptitudes.
Related Posts
Best Golf Courses in Anaheim California, USA
Best Golf Courses In Oakland CA, USA