Visiting the perfect golf course in the area is fundamental to starting your new hobby, practicing, or dealing with clients. The best golf course will meet your needs and level of experience. Moreover, you will enjoy a great outdoor time as playing golf is all about having fun.
In Anaheim, California, there are 84 golf courses within 20 miles, including, 27 private courses, 29 public, and 28 municipal. Of course, the service is not the same in all courses. So, here we highlight the best golf courses in Anaheim, California. By visiting them, you will find your favorite.
Best Golf Courses Anaheim CA
We have listed down 10 best golf courses in and around Anaheim California for your convenience. By going through the list and brief descriptions you will get an overview of the top golf courses in Anaheim CA.
1. Anaheim Hills Golf Course CA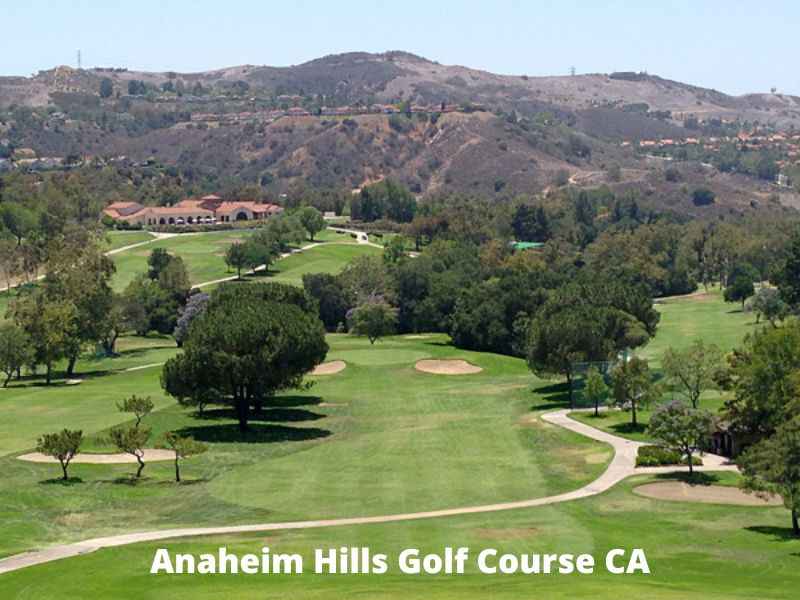 Anaheim Hills golf course is the top-rated golf course in the city. It is the oldest one too. There are 18 holes, 71 par with a 6142-yard length at slope 123. The design was custom by the expert architects Richard Bigler and Casey O' Callaghan, that's why the appearance is so attractive. The tree-lined fairways become a favorite destination among locals.
This golf course offers a unique and special playing experience. You will have a lot of fun, accessible, and challenged with wide-ranging terrain and memorable drives. There is a golf membership program where you can enjoy discounts in green, cart fees, a free basket of balls, and merchandise discounts. So enjoy a rolling landscape and take a break from your busy schedule.
Official website: anaheimhillsgc.com
Location: 6501 Nohl Ranch Road,
Phone: (714) 998-3041
Anaheim, CA 92807
8 miles from the center of Anaheim
2. Dad Miller Golf Course CA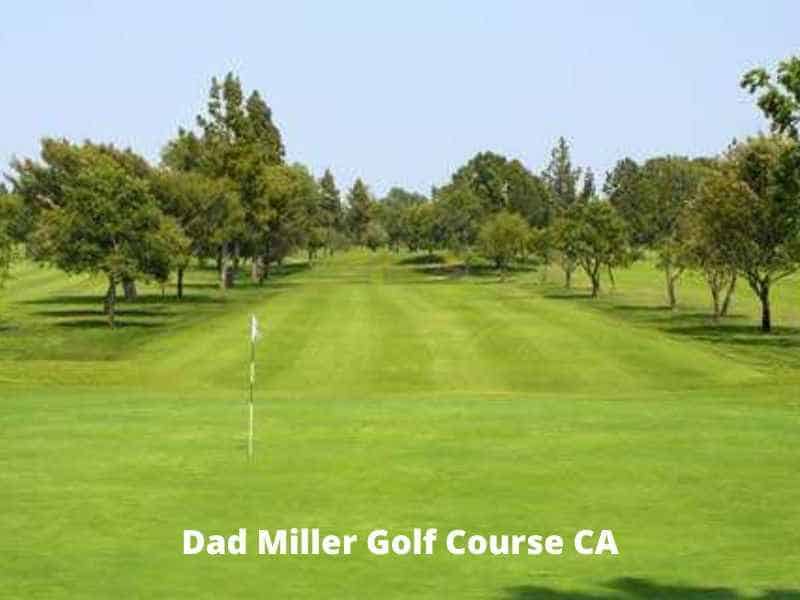 Dad Miller Golf course is a beautiful platform for golfers. It features 18 holes, par 71, a length of 5892 yards, at the slope of 114. The course was launched in 1963 and designed by Dick Miller. You will get the top-notch facility, thanks to the American Golf Corporation management. This golf course offers the best deals on tee times near you.
There is also a lake beside the golf course which is another attraction for visitors. Moreover, the gorgeous trees surrounding the fairways look amazing. People give it the title of 'Orange County's best value golf course. Players of every skill can practice here. Even there is free access to youths 8-17. The facility and resources help to level up your golf game.
Website: dadmillergc.com
Phone: (714) 765-3481
Location: 430 N Gilbert St,
Anaheim, CA 92801-5098
4 miles from the center of Anaheim.
3. Coyote Hills Golf Course CA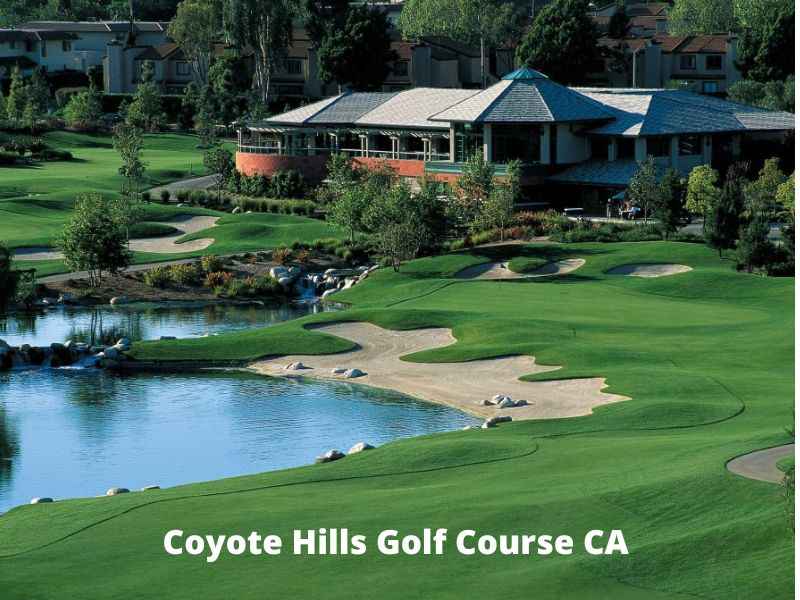 Coyote hills golf course is the most attractive place in the town. It is 18 hole course, par 70, and 6,510 yards. With the longest tees, it feels outstanding. The golf course opened in1996 and Cal Olson designed it. You can amplify your golf game with their professional team. They offer incredible practice facilities, detailed instruction, and competitive play that create room for growth of your playing skill.
This golf course is excellent for starting the game, developing specific shots, or improving on-course strategy. You can also make a place for competition or socializing with other golfers. There are specific programs for beginners to advanced level players that helps to improve your strokes and quick swings.
Website: coyotehillsgc.com
Phone: (714) 672-6800
Location: 1440 E. Bastanchury Rd.
Fullerton, CA 92835
4 miles from the center of Anaheim.
4. River View Golf Course CA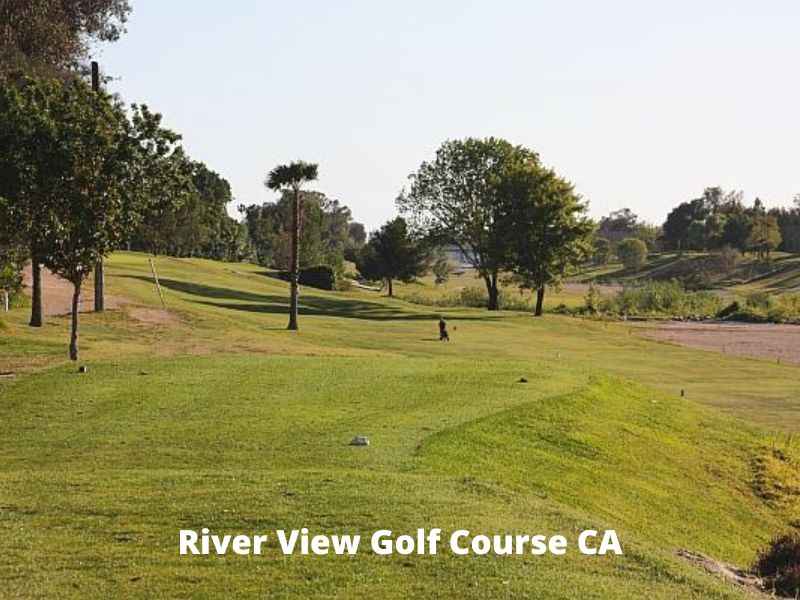 River view golf course offers a unique and challenging golfing experience. It features 18 holes, 6,190 yards with the longest tees for a par of 68. It is a private golf course, owned by Steve Hart. In 1970, the club was opened. The golf course provides a dedicated atmosphere of friendship.
Many of their golf holes are placed across the seasonal Santa Ana River. Playing with these holes creates challenges as it winds its way and one can test golf skills. Growing your skill and cunning to play allows you to score better. In this course, many host tournaments and championship events across the years.
Website: riverviewgolf.com
Phone: (714) 543-1115
Location: 1800 W Santa Clara Ave
Santa Ana, CA 92706
5 miles from the center of Anaheim.
5. Willowick Golf Course CA
Willowick golf course is one of the oldest 18 holes public golf courses. Here you can find everything that helps you to establish successful gameplay. There are two sets of tees, three practice putting greens, a grass driving range, and a pro shop chock-full of products.
The golf course tracks down 6061 yards with a par of 71. It was opened in 1929 and architected by William P. Bell, ASGCA. Therefore, the driving range features grass-hitting areas in all seasons. The facility staff is also neighbor-friendly.
Website: willowickgolf.com
Phone: (714) 790-0115
Location: 3017 W 5th Street,
Santa Ana, CA 92703
6 miles from the center of Anaheim.
6. Navy Golf Course, The Destroyer Course CA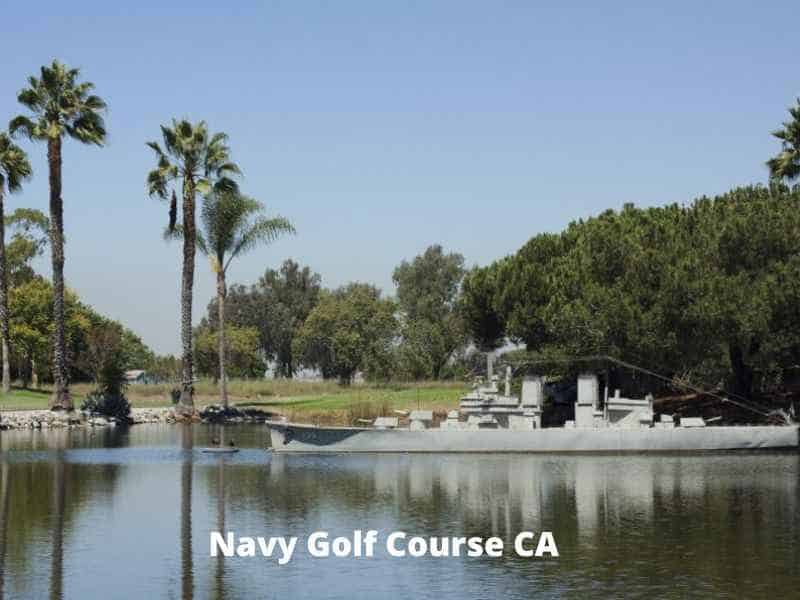 The Destroyer course is operated under the Navy golf course facility in Cypress. The course has 18-holes, 6780 yards from the longest tees for a par of 72. It was established in 1966 and William Bell designed it.
This golf course has a great beach and beach house for relaxation who went there for playing. There is also a full-service clubhouse and restaurant to expand your experience and happy-stay for long vacations. It is an ideal setting for spending leisure time with family and friends. Moreover, authorized patrons have access to the courts. The driving range, putting green, pro shop, etc. for expanding facilities.
Website: sealbeach.navylifesw.com/programs/63c4dee3-9058-4efe-bf4b-a2095e765bcf
Phone: 714-889-1576
Location: 5660 Orangewood Ave.
Cypress, CA 90630
8 miles from the center of Anaheim.
7. Brea Golf Course CA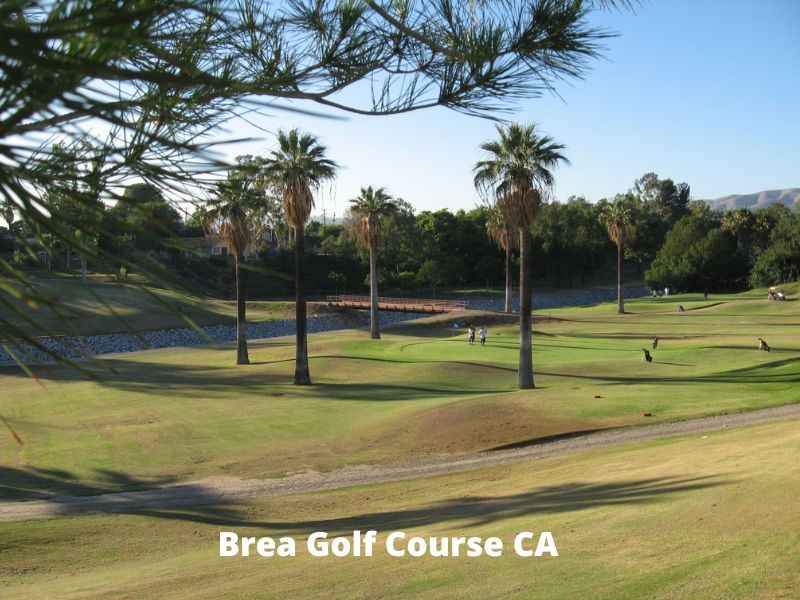 Brea golf course is a beautiful course with 9 holes. The course was opened in 1957, containing Western Golf Properties. There are 1,733 yards of golf from the longest tees for a par of 29. So the course is both challenging and fun to play. This is a great place for skilled and beginner golfers. The 9-hole course boasts some excellent playing conditions.
Brea Creek offers an incredible playing experience for players of all levels. The smooth greens, lush fairways, and pristine tee boxes increase the value. However, you can obtain the lowest green fees in the course. There is also a zone for senior players.
Phone: (714) 529-3003
Location: 501 W Fir St
Brea, CA 92821-6423
5 miles from the center of Anaheim.
8. Los Coyotes Country Club CA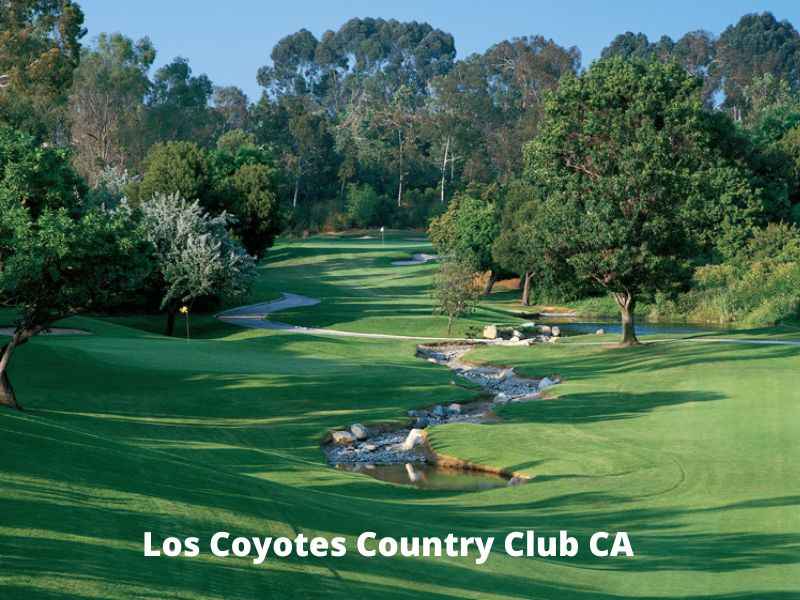 Los Coyotes Country Club sets the standard of incredible amenities and supreme hospitality. This is a 27-holes spectacular golf course. It was designed by William Bell Jr. The American Golf Corporation handles the facility.
You can enjoy the world-class golf facility, tee-times, and access to other private and social gathering. The course holds various tournaments which are the perfect way to show your game skills. Moreover, it is the best way to connect with other club members.
Website: loscoyotescc.com
Phone: (714) 994-7730
Location: 8888 Los Coyotes Drive
Buena Park, CA 90621
6 miles from the center of Anaheim.
9. Black Gold Golf Course CA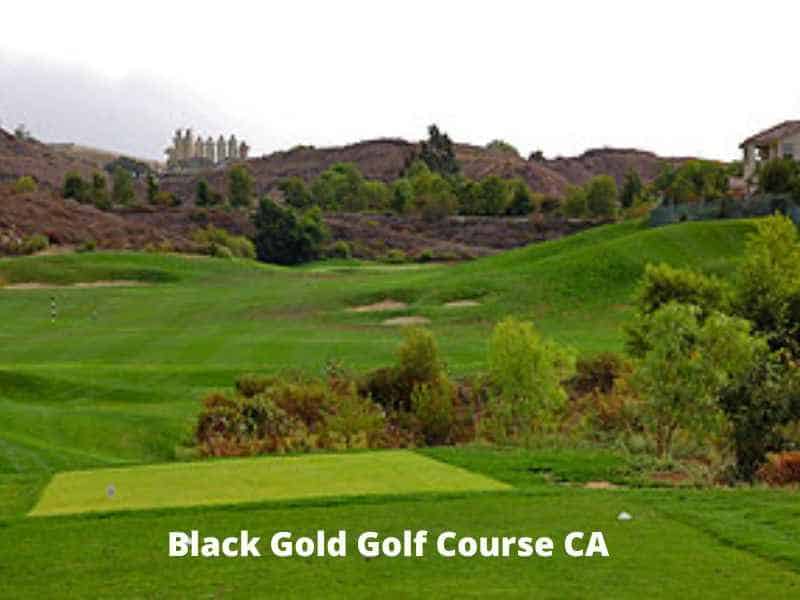 The Black golf course is a high-end golf club, operated by KemperSports. They are experts in golf management and are also a leader in the golf industry. It is an 18-hole golf course with 6756 yards at a par of 72. The golf course opened in 2001 and was sketched by Arthur Hills, ASGCA.
Putting greens and driving ranges are lighted on the course. All the golf carts have the latest GPS tracking system. There is a 20,000-square feet clubhouse where you can find a locker room, pro golf shop, and banquet facilities that have arrangements of over 250 guests. There is also a stunning waterfall which sets it apart from the rest.
Website: blackgoldgolf.com
Phone: (714) 961-0060
Location: 1 Black Gold Drive
Yorba Linda, CA 92886
7 miles from the center of Anaheim.
10. La Mirada Golf Course CA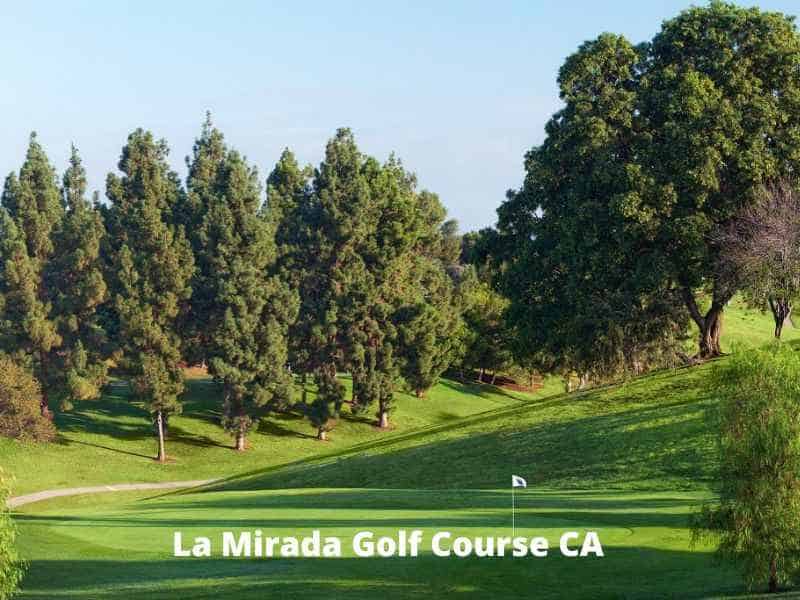 La Mirada golf course is an outstanding place for golfers. Here you will get a full range of facilities and amenities. It features rolling fairways with many blind target shots which ensures a great outing for a group of golfers. The course offers the ultimate fun and challenging experience for all levels of golfers. And their tee fees are also affordable.
The course is based on 6,056 yards of golf from the longest tees for a par of 70 with 18 holes. It was opened in 1961. The practice facility and course beauty all are excellent for tune-up any golfers.
Website: lamiradagc.com
Phone: (562) 943-7123
Location: 15501 Alicante Rd
La Mirada, CA 90638-3112
8 miles from the center of Anaheim.
Final Words
Golf courses are the main consideration for any golfers. Whatever the game level is, you need a perfect golf club for improving your skill.
The above best golf courses are the best choice near Anaheim. You can enjoy a great time and participate in many tournaments for game improvement.
Related Post
Golf Courses in Carlsbad California
Golf Courses In and around Oakland California