You are heading to a new course and your first experience with any new course or activity like yoga class, music class, or dance class can be quite nerve-wracking . Similarly, nothing goes different for your golf course. Golf Tips for Beginners is a guide for novice golfers to be accustomed with the game comfortably.
Golf has taken the status of an elite game, which was used to perform by senior citizens but now it became pretty famous for young aged people as well and undoubtedly it is becoming more popular and accessible.
Summer is knocking at the door and I think it is a perfect time to start your golf practice. I would love to suggest, to practice at twilight instead of a busy weekend morning. If you can manage your time then you can try mid-afternoon as well.
Among us who have played the game for long years, can realize the difficulties of this game. Recently I have played with few beginners and I felt to share my golfing experience to improve their golfskills.
I have drilled down into the entire golf course experience, from the clubhouse to the all-18th hole, in the hopes of clearing up of all anticipations and policy the massive mainstream of courses have.
So, if you want to start learning how to play golf, here is a guide to help you as a beginner golfer in building outstanding decisions while choosing the right way of playing.
There are some basic rules of the game and essential tips for beginners to improve your gaming skills.
A complete guide as like our golf tips for beginners can help to learn what every beginner must know before going on the golf field.
Basic Discussions on Golf Tips for Beginners
First, you need to set up your goal that, are you ready for playing in the golf course?
Golf, mainly I learned from my maternal uncle who was an enthusiastic player but now in retirement from the sports.
You might have no one to guide at the beginning of your journey and you may take a series of lessons from a golf club but most of them offered indoor-based programs.
Practical lessons from the instructor are great but it is pretty costly because it is more time exhaustive for the course instructor. But truly the time on a course with a specialist's undivided care is priceless.
If you are interested to learn on your own then it's fine. These days there are some exceptional unique online learning materials are available.
However are you prepared to try from the driving range to the first tee?
There are some questions that you need to ask yourself before heading to the course such as :
Are you able to earmark and make a swing with no need of more than 25 to 30 seconds set up?
Are you able to reach the ball airball with a range of clubs
Are you practically comfortable while pitching and chipping shots over the green?
Are you able to contact reliably and without hitting off the club hosel very often or whiffing?
Have you ever practiced a variety of short game and bunker shots in different slopes?
If your answer is "no" for any of these above questions, maybe its better to spend more time by taking lessons and keep practicing.
When we enter the field we all just want to focus on our score to play golf. But as a beginner, you must focus on the play and you have to enjoy the game rather than scoring high.
Any stress-free enjoyable game can make affection for the game and it can derive you to the better scores and then can build love last for years.
So all beginners must know some fundamentals tips for golf before you start exploding it down to the fairway.
This complete article can help beginners' golfers on saving money, time, and frustration who are looking to improve their game.

How to Make Golf Swing Easy and Simple
Managing the golf swings are the most importnat part of playing golf successfully. Mastering on the following four solid based elements make the golf swing more easy and simple.
Grip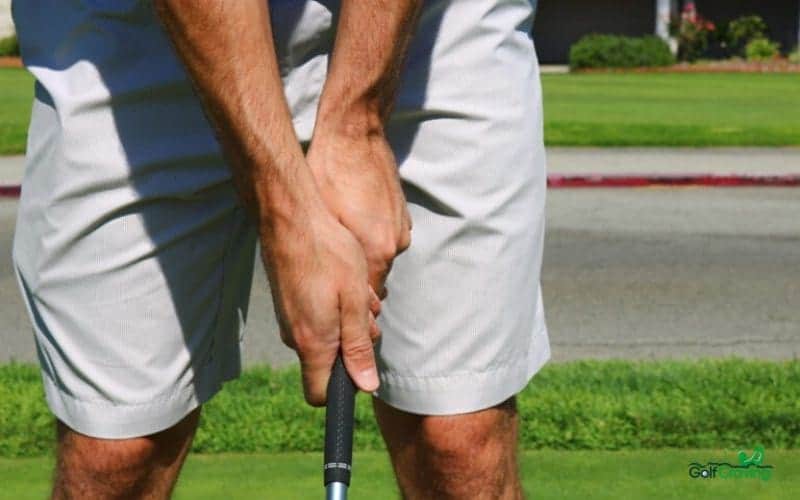 You may try any grip work. You just need to make a change at the impression to make it work; you may pronate your wrists or extreme forearm rotation to turn the clubface over.
Universal rules – If you keep missing left or attaching, you might be able to use a weaker grip, where the hands are rotated more left and you may see fewer knuckles at the address on your left hands (applicable for righties). At the impact, this will open the face a bit more that can help you to prevent missing the ball left because of a closed face.
If you are missing right or dividing, you might bolster your grip by rotating your hands right or clockwise on the club more and you will be able to see more knuckles at the address on your left hand (applicable for righties again). This can embolden the club to be more closed at impact, as opposed to wide open.
If you have one handy then stand up and hold a club right now. Now embellish the things, start leading with a very weak grip, where you can't see any knuckles on your lead hand. See where you will end up with at the impact.
Now, its time to switch the style and drive to an actual strong grip. Realize in what way the clubface will derive into impact with a more additional closed face.
You shouldn't alteration your grip very often, while it is a trace change to create and it may truly dishearten you for the time it proceeds to fix it.
I would like to recommend a slightly strong grip so that you may don't need to turn the clubface above with your hands or wrists at impact. You just simply need to turn your torso through the ball and for this, your clubface should be square.
I would like to recommend grabbing a practice club with a molded grip. It would help to make the change easy and simple because it tends to lean concerning a neutral right hand and a slightly strong lead hand and this is what I recommend.
Aiming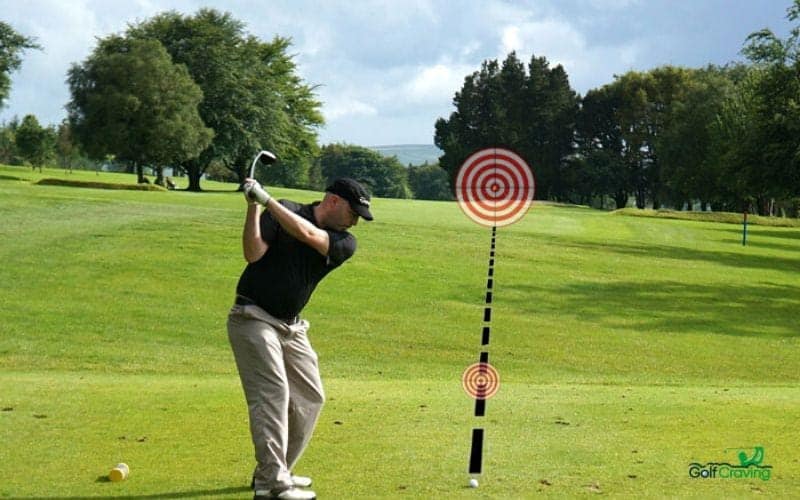 It is very easy to get the wrong position and if you don't practice your target will remain wrong. By any means, you don't need to be a perfect aim but it helps you to make golf simpler.
If your aim is always correct, without thinking of it or not even noticing then you are heading to keep slicing a little extra since you keep correct aiming.
If you are slicing, don't keep a more perfect aim to adjust it because it can make your slice worse. You have to start with aiming square so that you may know how to turn the club over and to hit straight or right to left derive the shot from the inside.
If your aim is always correct what I do is, you may start coming over the top or hit massive far-reaching hooks to move the ball where you want to try. None of these will remain consistent.
I can suggest you aim square or even a slight left and you can hit from inside or you can aim left and swing right.
To constantly aim straight, try to get a pair of driveway markers. The available orange sticks in a golf player bag are known as driveway markers. You can use these driveway markers to start with all range session.
If you are righties, then fixed them to aim at the goal. Possibly it is a slight left of the goal to regulate for the distance among your feet and the ball. Place your feet in order beside them and the ball in a usual distance away. Subsequently, you feel easy that you are targeting correctly, you may keep the stick away and hit the balls generally.
Posture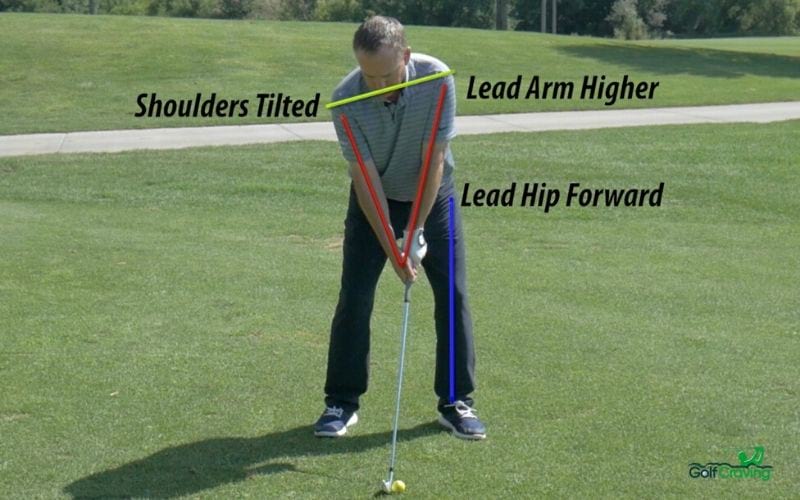 Your posture is more affecting to your swing that you could not even imagine. Good golf swings are the many combinations of posture and swing variations.
My best opinions are given below that you can follow :
Bent knees slightly, a quite straight back with no huddling over, and a neck, which is not pointed to very far down.
If you are struggling to hunch your back then don't forget to bend from your hips, not from the waist. Your waist is higher than your hips so if you bend from your hips it will keep your back straighter.
Stance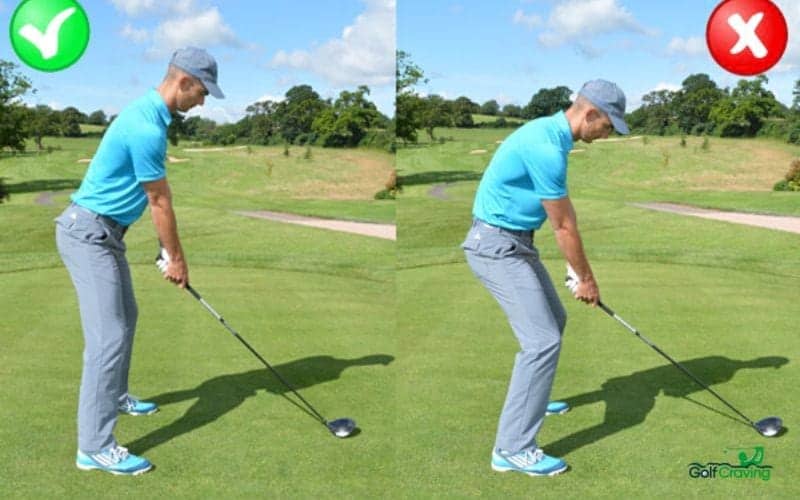 We have already known about the posture and alignment so the next step is to build a perfect golf stance.
Golf Stance is the combination of several elements such as the perfect width of stance, the proper amount of knee flex, whole posture, and the direction of the feet.
Too narrow stance can prevent you from producing a lot of sway in your golf swing.
It may affect hard to keep your balance that can harshly compromise your ball striking.
On the other hand, some golfers try too far the other way.
If you take a wider stance then you may find it tough to move your body weight during the swing and its essential for ball striking, power and timing.
Basic Rules and Etiquette for Beginners
Let's start with the basic rules and etiquette, which are followed by most golfers.
Before going to start playing you must know the first thing that is the basic rules of golf that are followed by all golfers. If you don't know about certain etiquettes may be other golfers can face some difficulty around you but you won't get penalized.
Golf is quite a stylish game and one of the important things for golf is to stick with the rules even maybe you are the only person who is well known about the lawbreaking. For golf, there is no referee to control the play, so the players are only responsible to apply all the rules to their game.
You have to play the golf game by maintaining proper golf outfit. Dress codes may slightly differ from one golf clubs to others.
There are various professional golfers they are calling themselves on rules, which helps them to earn huge money and even with the championship trophies.
When you are playing golf, you may practice your common sense to apply to your golf choice etiquette.
You must need to be patient and quiet while your other golfer partners are hitting a golf shot. By this time you can think about your golf swing that you are going to take soon. If you are capable enough to contemplate on the shot, more chances you will get for hitting the ball perfectly that you desire.
Another important golf etiquette is that you must know, never go on the mark within somebody's golf ball and the hole. Because it may generate spike marks to bung up the line while a golfer is taking the position for a shot to put on.
You must know that you shouldn't talk while someone is taking backswing. Never be upset after every shot that is not perfect have fun and show up with the time.
Never hit the ball into a group those are playing ahead of you.
Most of the rules are unwritten rules but all of them are as important as any other rules.
Common Golf Terms
There is no beginner's guide for golf to complete without the golf terms. Let us talk about the basic golf terms.
Tee Box- the area where you hit the tee shot for every hole is called Tee Box.
The Fairway- Fairway is the part of the golf course that directs to the green
The Green– It is mainly the soft, lavish ground around the hole where the flag located.
The Rough- the desolate zone on any side of the fairway that often filled with long grass and plants.
Bunker– bunker is a sand-filled trench. Mostly bunkers are built to make the hole more difficult and challenging.
Stroke- Stroke is the swing that you make with intent to hit the ball. You can have a track of the score by calculating strokes. If you miss one still it will be calculated as a stroke.
Golf Scoring Terms
Ace –An ace is mainly known as a hole in one. It is the best score.
Eagle- its called two strokes under par.
Birdie- one stroke under par is called Birdie. It is also known as a Double Eagle.
Par- par represents the number of strokes that a golfer should make on the hole from the tee. Every hole contains a par based on length and difficulty.
Bogey- one stroke finishes above par is called Bogey.
Double Bogey- More than one normal bogey is called Double Bogey.
Triple Bogey- the three shots above par are called Triple Bogey.
Ball Position Tips for Beginners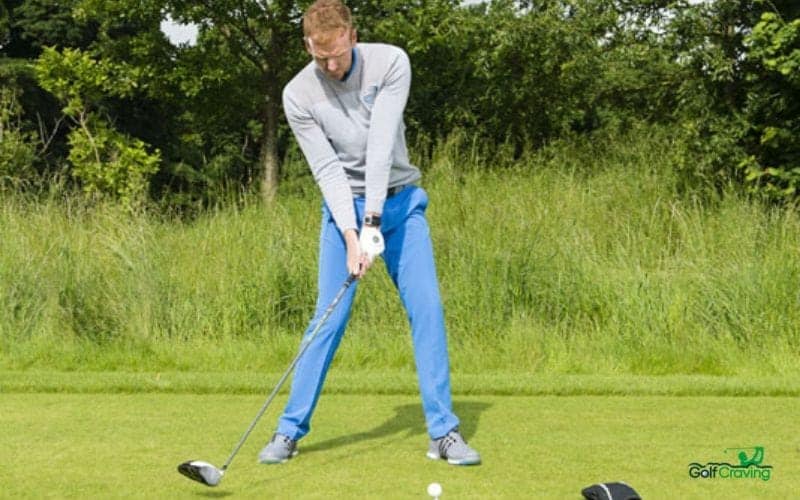 Another commonly unseen part for lots of novice golfers is the position of the ball relative to your position and viewpoint as a key feature in shot ends. There are many basic rules for the ball's position, which can value your game.
Consequently, taking a stable ball position is quite important. One of the major mistakes's the novices make is that the ball positions they change for each shot.
The clubface alignment, club path, and the directions of hits can be influenced by the ball positions.
So, it may contribute to the starting direction, height, and the twist on the ball.
While you are hitting short irons, for example, your wedges, keep the ball in line with the middle of your stance. These irons are prepared to influence the ball at a steeper direction to make an upper flight.
It is good if you take a small chunk of grass as divot with your shot because you are indicating the correct downward angle of attack. Before the land, you want to strike the ball and build a divot the width of the clubhead. You just need to ensure that the divot is built after the interaction otherwise you may hit the ball heavy.
Ball position is such a thing that the more you play the more you will learn and the less you will think about it.
Though, you have to check your ball position very frequently for each time shots start going awry because your small mistake can be a reason for a mishit.
Learning proper ball position so learn more and keep practicing the game with experiment would solve so many problems of amateurs' in the golf swing.
Conclusion
Golf is a very posh game and known as one of the exclusive games in the world, but it must be very difficult for the novices to discover and then enjoy the learning.
As a golfer, I see every day there are lots of beginners who become frustrated with the game and they just quit the game very quickly.
While they start maybe their expectations are too high and as a result, disaster happens. Many of them don't get proper guidelines and don't know the process of how to make lifelong affection for golf.
First, you have to set your goal then you need to find to a point that where you can enjoy the game, you have to stick it out within the difficult times that are tending to be found at the beginning.
So don't worry, keep patience and work harder from the basics take help from a professional if needed. Maybe you will feel like a long journey but it is important to see the improvement in your game after passing relatively a short period with the game.
Once you will notice your improvement then you will become addicted and will run behind the success. Then you will work harder to reach higher.
Best of luck and enjoy your game!