Carmel is a small beach city in California. There are fairytale cottages and galleries that give some village center vibe. Here you can find 4 golf courses in Carmel CA nearby areas and another 20 courses within 20 miles.
However, the facility and service are not the same in these courses. So here, we have reviewed the 10 best golf courses nearest Carmel, California that offer complete golf amenities.
Top 10 Golf Courses in Carmel CA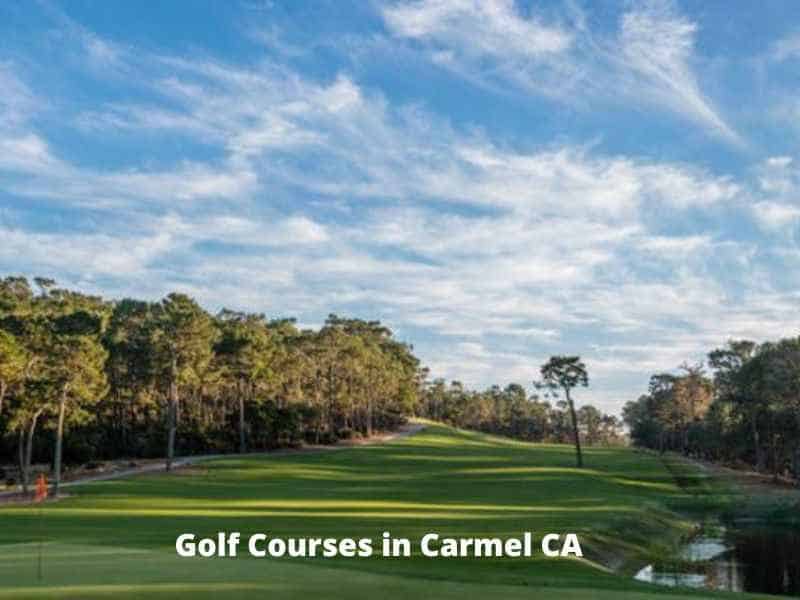 Listing best golf courses in and around Carmel, California was not a very easy job. However, top 10 golf courses in the vicinity of Carmel CA alongwith brief description and contact details are furnished below.
1. Quail Lodge Golf Course CA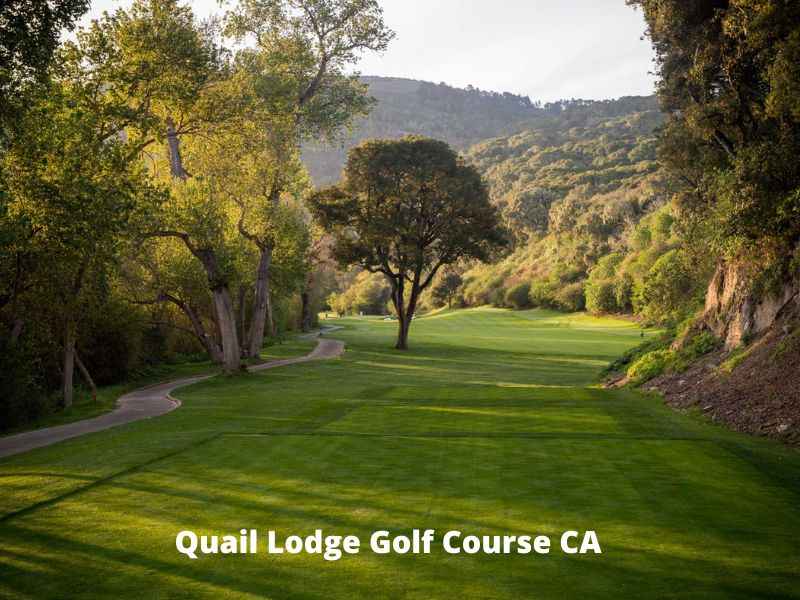 Quail Lodge Golf course is the most appealing option for golfers in Carmel, CA. It is quite similar to resorts. There are 93 spacious and well-maintained guestrooms, suits, and a dining area. So it will be a great destination for corporate groups and other travelers close to downtown Carmel.
This award-winning golf course features 18 holes with a par of 71. It is based on 6,515 yards. The course was opened in 1963 and designed by Robert Muir Graves. The whole layout of the course is naturally decorated, which is perfect for outdoor exploration.
The design and view are excellent. Moreover, this refined golf course offers to utilize the contours of the land, making it friendly for golfers. It includes one forced carry off the tee and forgiving. The good shape and other golf amenities ensure more fun rounds of golf.
Contact Details of Quail Lodge Golf Course
2. Tehama Golf Course CA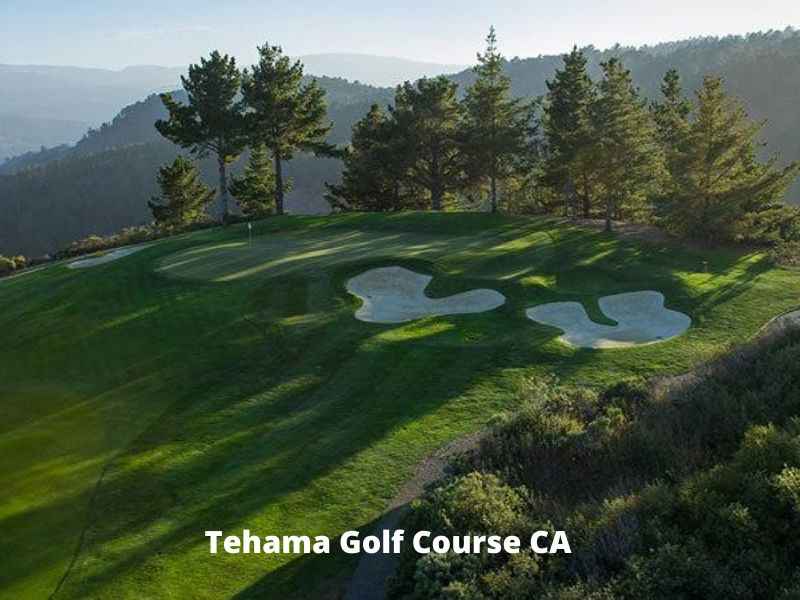 The Tehama golf course is a blend of terrific beauty with an exceptional golf layout. It is a symbol of rugged elegance. Renowned golf course architect Jay Morrish designed this 18-hole championship course. It is impressively designed across 6,506 yards from a par of 72.
The calmness and natural beauty of the course offer a time-honored golf round. Golfers of all levels will appreciate the surreal hideaways of the land. It also adds a few challenges to make the game more enjoyable.
This is a private golf ,and the members can access the full facilities of the golf clubhouse, pro-shop, and a full service of world-class cuisine. However, the course boasts stunning views and excellent golf amenities.
Contact Details of Tehama Golf Course
3. Carmel Valley Ranch Golf Course CA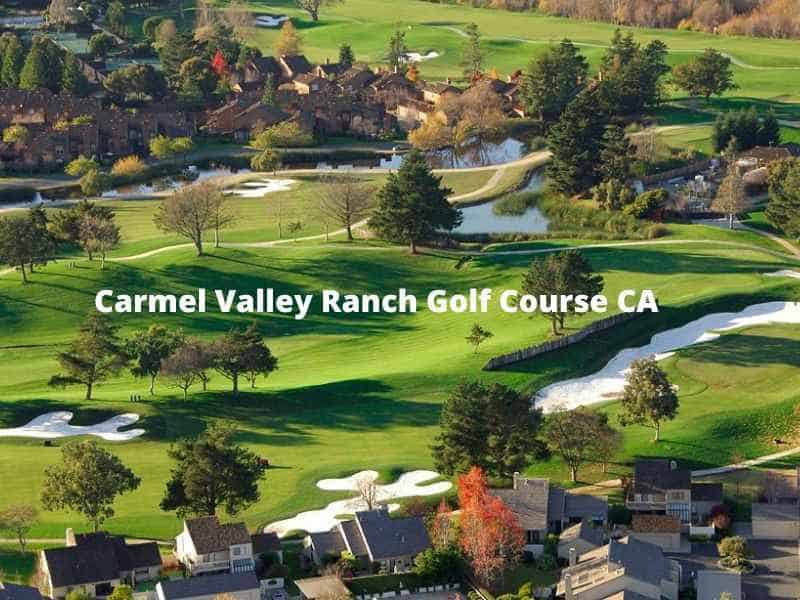 Carmel Valley Ranch is the top-rated resort golf course in the city. It is the most welcoming clubhouse, where lies world-class facilities and refreshing natural beauty. Designed by Pete Dye where you can see perfectly manicured bentgrass rollout through the golf course. It is a beautiful public golf course with affordable entry fees.
This is an 18-hole championship course, and it has 70 par in 6,234 yards. There is something for all types of golfers. You can take tactical shots, incredible scenery, and dramatic elevation changes. The course is challenging yet friendly. The verdant fairways and refreshing scenery will make your golf play more pleasant.
Here, you can refresh your mind through sweeping views, an expansive bar, and a relaxing golf session. Socializing through it is a great way to get to know people.
Contact Details of Carmel Valley Ranch Golf Course
4. Preserve Golf Course CA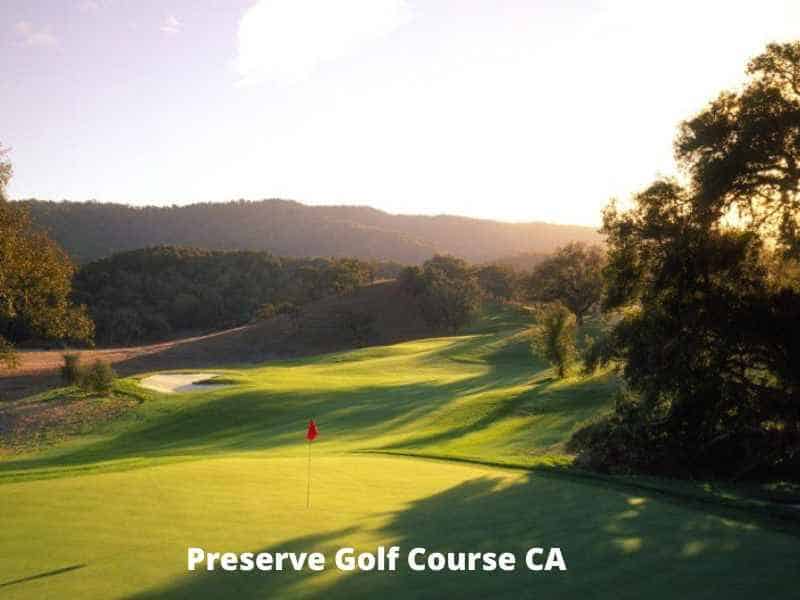 The Preserve is one of the renowned and most scenic in the region. The serious golfers love the painterly vision of the course. The course features a clever landscape with rises and falls. Subtly changes from hole to hole, including varied challenges without decreasing the charm. This iconic course is a source of playing rarer and appreciated rounds.
The layout of the course follows the contours of the natural terrain. It is in very good shape. There are a few challenges with a few mounds that become challenging at the finishing round. The pro to beginner golfers will enjoy playing there. This is an 18-hole private golf course featuring 7,067 yards from a par of 72. Thomas Fazio designed the course.
The main vision of the course is to ensure the best value for the members. So visit the Preserve golf course to enjoy the play with natural and scenic resources.
Contact Details of Preserve Golf Course
5. Laguna Seca Golf Course CA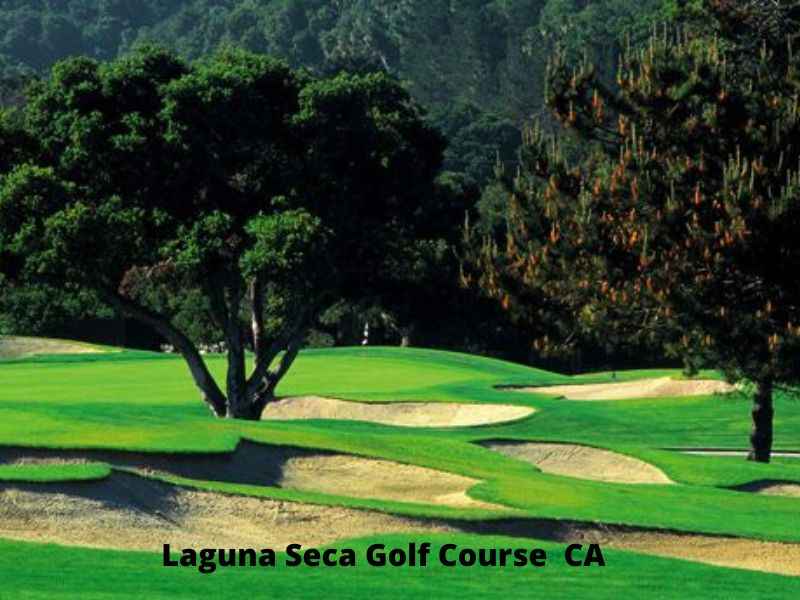 Laguna is a public golf course located in the heart of the Monterey Peninsula. This is an 18-hole course that was opened in 1970. This course is pretty challenging to play. It has the most exciting course layout that earns a 129 championship slope rating.
There are many elevated tees and a bevy of tricky placed bunkers throughout the green. You are required to utilize all your club in the bag to score better in this challenging course.
The course features 6,157 yards, with the longest tees a par of 71. It contains a beautiful layout following the natural terrain. The oak-studded coastal hills and perfectly mowed greens help to refresh your mind. The putting and chipping greens with full-sized bunkers and a long station-hitting corridor complete the practice facility.
Contact Details of Laguna Sea Golf Course
6. Del Monte Golf Course CA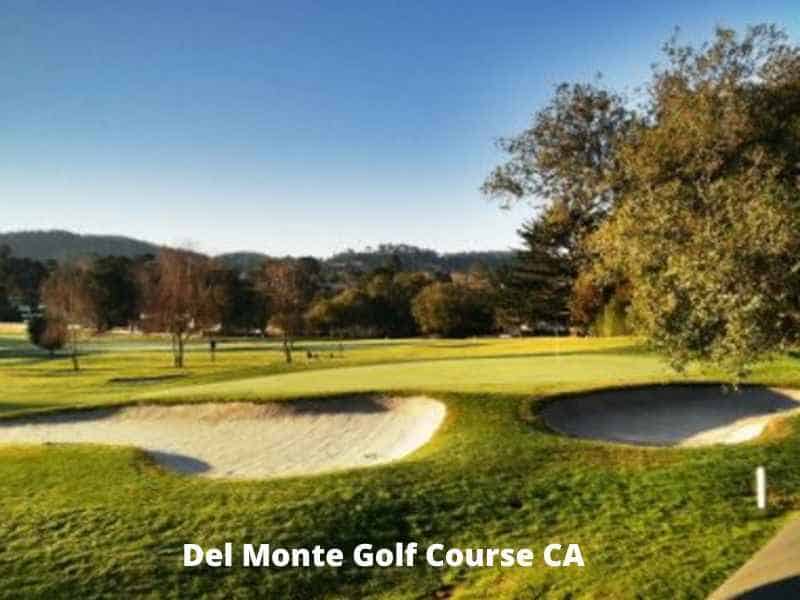 Del Monte golf course was built in 1897 as a nine-hole course, making it one of the city's oldest. Later in 1902, it was expanded to an 18-hole course by Charles E. Maud. It features 6,357 yards with a par of tee 72. This course has played a lead role in making golf popular in the West region. At present, it is a centerpiece of classic charm for golfers.
The course is also quite challenging with small, sloping, and old-school greens. As a result, the best players love to play in this course. Many champion golfers in the state highly recommend the course for the best play. This is an open public course so you can visit there anytime.
Contact Details of Del Monte Golf Course
7. Poppy Hills Golf Course CA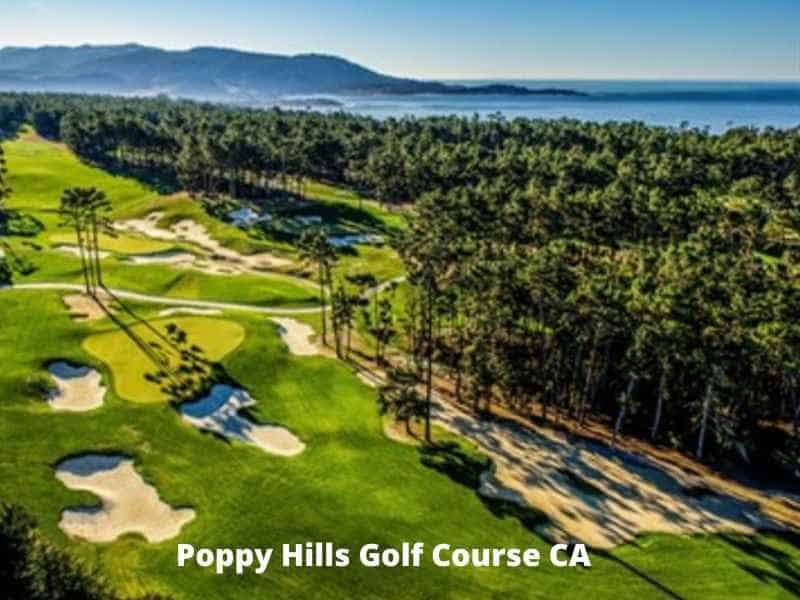 Poppy Hills golf course is the most well-known championship place in Pebble Beach, California. The NCGA owned the course featuring 7002 yards with the longest tees a par of 72. This is an 18-hole course designed by Robert Trent Jones. Playing in this course is more accessible and enjoyable.
The course maintains an amazing combination of thoughtful design with the NCGA's high standard. The course conditions and hospitality are superior. Also, the incredible view and course layout provide an outstanding experience. There are many tricky holes at the end to make it challenging for golfers. Some golf holes demand high length and accuracy. Still, it is friendly to beginner players.
Contact Details of Poppy Hills Golf Course
8. Corral De Tierra Golf Course CA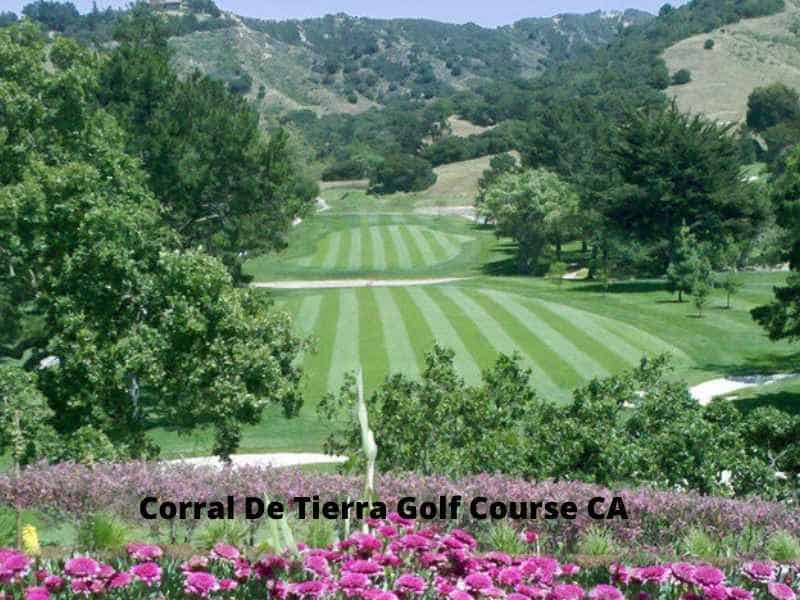 Corral De Tierra Golf course is an exquisitely beautiful and fun 18-hole golf course. The course features 6,536 yards with a par of 72. Bob E. Baldock designed the course and opened it in 1959. It is crafted with a thoughtful layout that is thrilling to play. Also, the exciting and beautiful design gives calmness and joy while walking. The course stays in good shape and condition all year round.
This is a refined golf course where you need to be focused every time you swing. The impeccable tree-lined fairways, strategic bunkering, and subtle elevation changes all lead to perfect shot-making. Still, it is a friendly course where players of every skill can enjoy the game.
Moreover, the gentle breeze and lightning-quick greens offer a deft touch of imagination. So it has become the main attraction of the best golfers in the US who enjoy the practice rounds.
Contact Details of Corral De Tierra Golf Course
9. Bayonet Golf Course CA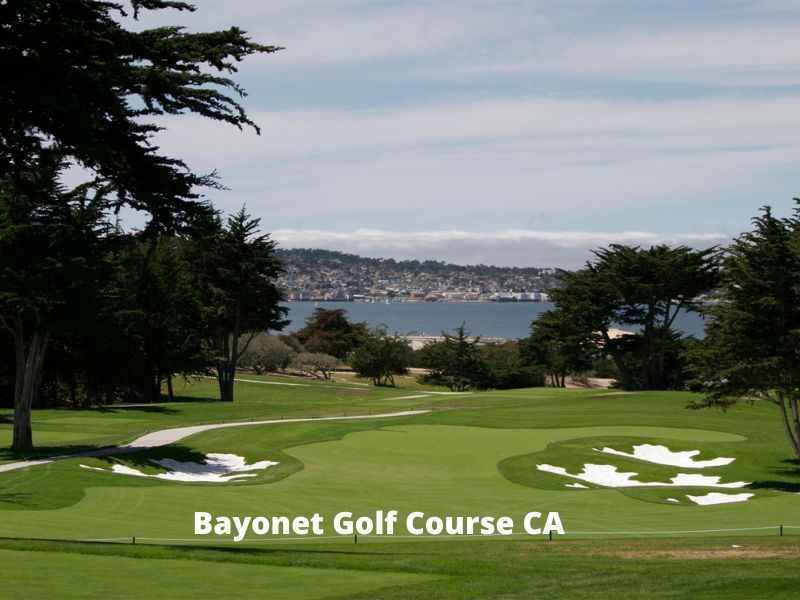 If you love to take thrills in the field, then the Bayonet golf course is your destination. The course is well-known as a challenging golf course in the city. The course has narrow playing steep and, corridors, penal bunkering that all create an edge for those who love to take on challenges.
However, the golf course layout is suitable for all levels and helps to increase strategic options for making perfect shots on each hole.
This is an 18-hole championship course designed by Bayonet, Gene Bates, and Black Horse. Its 72-par of tees span over 7100 yards. A great addition is the 36-hole golf specials for the pro golfers. Apart from that, the scenic layout of the course is pure and increases playability.
Contact Details of Bayonet Golf Course
10. Spyglass Hill Golf Course CA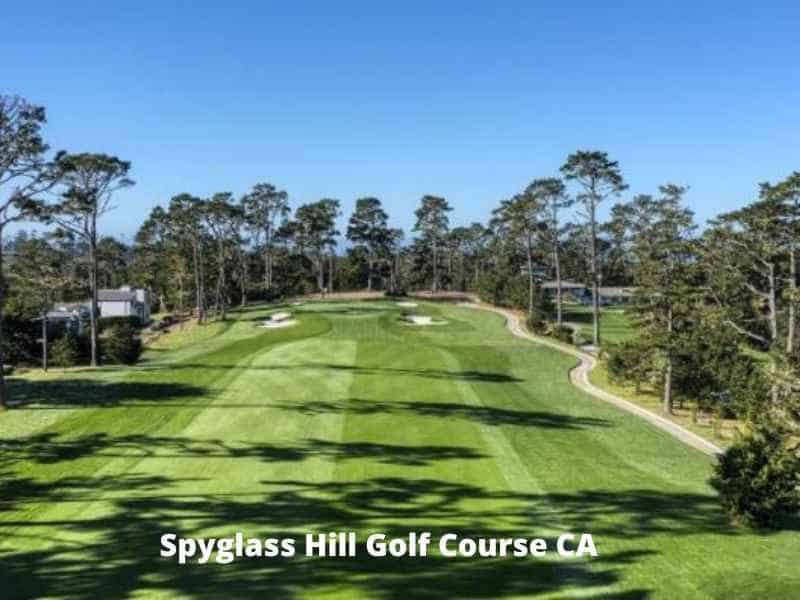 Spyglass Hill golf course is the most unique and iconic golf course on the pebble beach. There is a combination of sand and trees that gives a unique layout. Sweeping ocean views with holes dating is a great way to play under natural terrain.
The course has 18-holes within 6,862 yards with a par of 72. The course was designed by Robert Trend Jones, Sr. Pebble beach resort manages its facility. Here, you can access practice facilities, dining services, and other amenities. For beginners, the course arranges professionals to provide proper instructions, tips, and tricks. Pro shop is also available for the members.
Contact Details of Spyglass Hill Golf Course
Final Words
The best suited golf course makes the gameplay enjoyable and memorable. A perfect course can help you to improve your game and score higher.
The above golf courses are the best choices near Carmel, CA. These golf clubs all are within 7 miles of the center of Carmel. You can easily visit them and enjoy the scenic layout of these courses.
Related Posts