Professional golfers know how essential it is to wear good gloves in hot and cold weather conditions. You can't play golf properly with either a sweaty or cold hand. It's challenging enough to get a good grip on your golf club on summer and winter days.
To keep playing golf like an expert, you need a golf glove to keep your hands warm and sweat-free in every weather. A FootJoy Weathersof golf glove would work best at keeping your hand in comfort and feel flexible and fit. To know more, let's jump into the footjoy weathersof golf glove review and find out its features and specialties.
Are You In A Hurry, Then Grab the FootJoy Weathersof Golf Glove Now
FootJoy Weathersof Golf Glove Reviews 2022
The FootJoy Weathersof golf glove has many fantastic features, which are indescribable in just a few words. Hence, we have mentioned its key features and broadly mentioned its specialties.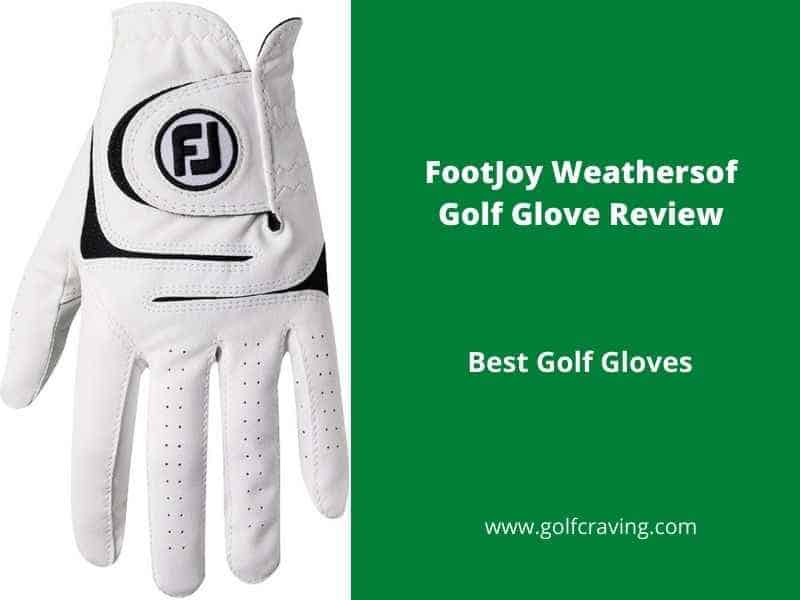 Key Features
Secure Closure
Enhanced durability
Breathable mesh material
Extraordinary fit
High-end Materials
The manufacturer chose high-grade leather and synthetic, combined them, and made this feathery glove. They are so flexible that you can move your fingers with ease. The best part is that it's sturdy and is expected to back you up for years if taken care of properly.
Extra Flexibility
After testing several golf gloves alongside the FootJoy Weathersof, it was found that Weathersof felt a little more flexible than the full-leather gloves. This flexibility comes from the elastic quality of the synthetic material. This is indeed a great thing about this glove. After wearing it, you will feel that it has sat on your fingers well, and you can move around your fingers pretty well.
Stretches Better
FootJoy Weathersof golf glove increased the flexibility of the item even more by adding PowerNet mesh. Using this material, they made two stripes at the location of the knuckles.
It can provide better stretch than higher quality materials like synthetic or leather. You will get the perfect kind of stretch wearing it, which will make the glove fit fine and also ensures you get the right grip while grasping your hand.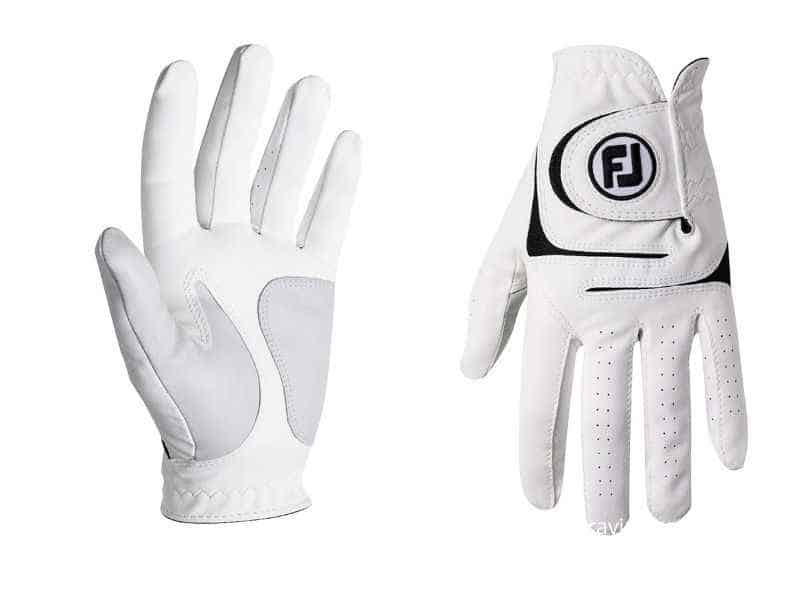 Super Durable
We loved the product because, unlike most other gloves, it remains like a new glove for over months. It's so sturdy that it will not tear badly after using it for years. While several other gloves tend to get loose over time, Weathersof rather performs better with the passing time.
Some purchase leather-made gloves at a high price, but they don't last long since they cannot stand water longer. So, when the leather gloves get wet often, they require you to air dry them, which is pretty annoying.
Within a year, they can tear so badly. But the FootJoy Weathersof golf gloves will absorb raindrops and sweat and keep the internal environment warm.
Pros – FootJoy Weathersof Golf Glove
Effortless to wear
Feels lighter
Fits perfectly
Excellent breathability
Made with high-end materials and technology
Can cover you in any weather
Cons – FootJoy Weathersof Golf Glove
Feels a little tight when worn the first time
Why Should You Buy It?
It is a perfect pick if you don't want your hand to feel too cold in freezing weather or want to keep your hand dry enough in the hot weather.
This particular golf glove is designed to provide you comfort and correct grip in any weather conditions. This flexible, soft, and stretchable glove will improve your overall golfing and confidence.
Buying Guide for FootJoy Weathersof Golf Glove
Of course, the FootJoy Weathersof golf glove is a masterpiece of the brand, and this is why you should be extra careful when buying the product.
Whether you buy this glove online or offline, keep in mind to check certain things. If you wisely make decisions while purchasing, the chance for regret is reduced. Consider these followings while purchasing this special item.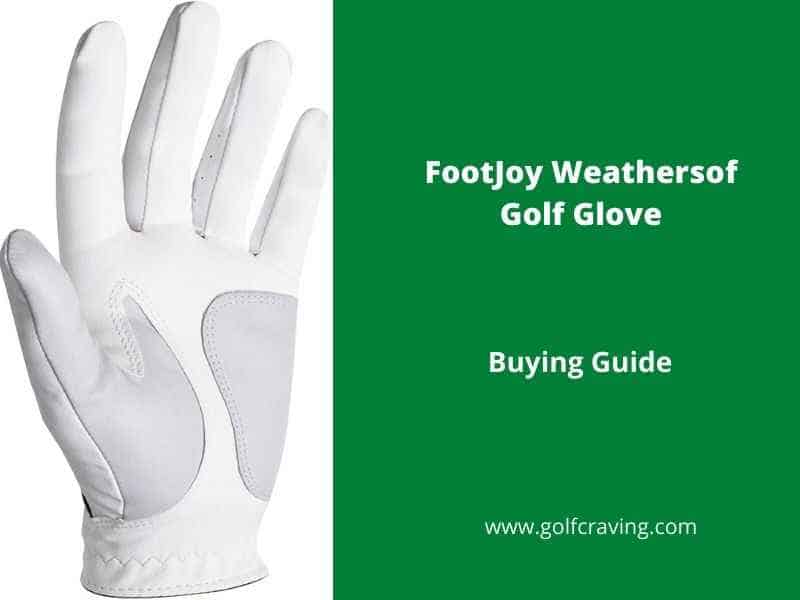 1. Buying from the Authentic Online Store
Many online stores sell FootJoy Weathersof golf gloves, but many of them don't have the right product. The item might look similar to the real one; however, you will find out it's a poor-quality glove after wearing it.
Hence it's wise to buy it from Amazon. FootJoy has its authentic page on Amazon from where you can get genuine golf gloves.
2. Maintaining the Glove
Before purchasing, make sure you are mentally prepared for maintaining its quality by cleaning and using it regularly with care. This golf glove cleaning guide will greatly help you in this regard.
If you have a good washing machine, you can throw it every week to cleanse the dirt. Dry it naturally and store it in a safe place. When putting it on, don't stretch too much. The more you are careful with it, the more it will last.
3. Wear it Often
You should buy it only if you are a regular golf player. You must wear it frequently in order to make it more flexible, comfortable, and stretchable. Because at the beginning it will feel good but a bit tight.
After Using it for a few days, it will fit properly and never feel tight or loose. So, if you are a seasonal golfer, this is not a good pick for you.
FAQs About Footjoy Weathersof Golf Glove Review
Is FootJoy a good glove?
The FootJoy golf glove is one of the best gloves for golf players because it is made of high-quality leather and synthetic materials.
Together they make the glove lightweight and give a great grip. It allows the player to move their fingers with ease. Also, it appears charming.
Can you wash FootJoy golf gloves?
It's possible to wash your FootJoy golf gloves. You better wash them to keep their charm. There is no need to go rough when washing; just a few gentle scrubs, cleaning with water, and then air-drying is all you have to do to remove dirt from it.
Is FootJoy a good brand for golf gloves?
FootJoy is a globally trusted brand for golf gloves. They have become a high-class brand for supplying superior-grade golfers' gloves at affordable prices.
That was all for the FootJoy Weathersof Golf Glove Review. In this detailed review we have tried to cover every little thing about this outstanding product.
FootJoy Weathersof Golf Glove indeed best for rough use. Whether hot, cold, or rainy, it can keep your hand feeling good inside of it when playing. It could be a very precious gifts for golfers too.