Playing golf is an enjoyable experience when you can participate in the best golf courses. A perfect golf course makes your golf outing successful and memorable.
If you are a resident of Burbank and lokking for best golf courses, you will find only 4 to 5 golf courses in Burbank CA. However, you can also visit other nearby places of Burbank for your next golf outing. Here we have listed the top 10 best golf courses in and around Burbank, California.
Top 10 Best Golf Courses in Burbank CA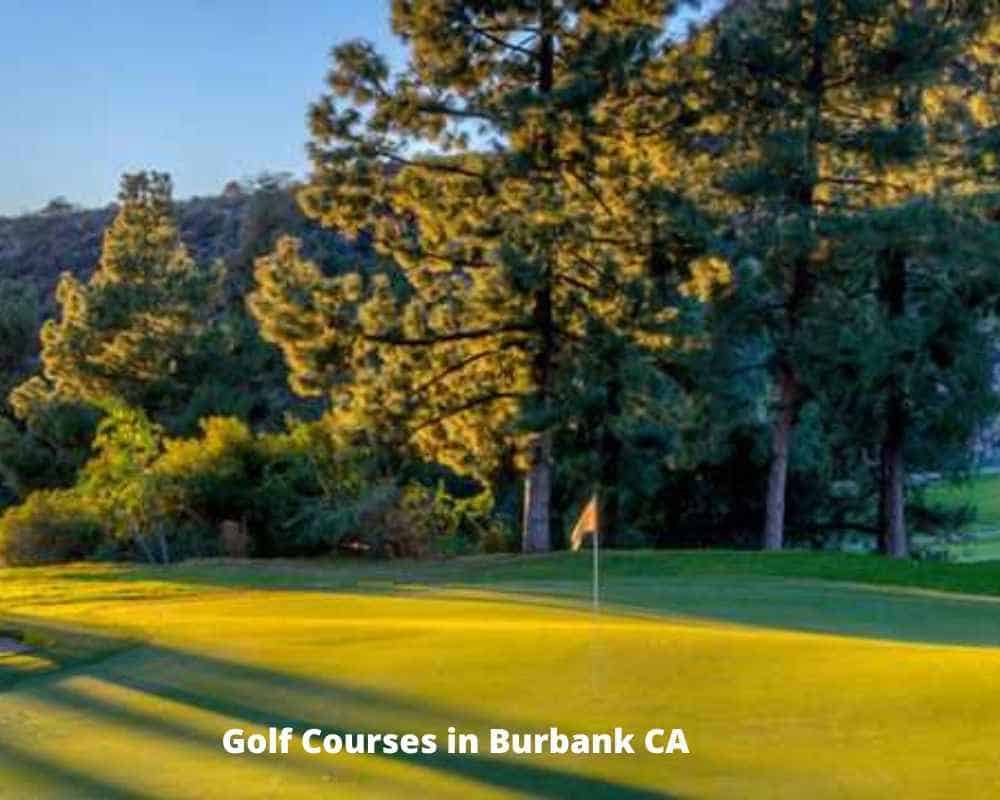 1. Lakeside Golf Course, Burbank CA
Lakeside golf course always provides a wonderful experience no matter how good your round is. The terrific view of the course is mind-blowing. The course is in perfect shape, with well-groomed fairways and greens. You may find it difficult and challenging, yet it will be pretty friendly to you. It encourages you to make the most accurate shots in the play. So it will add more fun to your game. This is a private golf course.
Lakeside is an 18-hole golf course that is standard for golfers of all stages. It features 6,539 yards with a par of 70. There is qualified staff who offer many tips and tricks to make a good shot. For your regular golf round, this course is the ideal choice near you. It is also great for destination events in Burbank.
Contact Details of Lakeside Golf Course, Burbank CA
2. De Bell Golf Course, Burbank CA
De Bell is one of the best golf courses in the LA area. It maintains the highest quality for giving the best value to the golfers. It is a private club, but any golfer can make a visit to it. Anyone will be impressed to see the finest municipalities on the course. This is an 18-hole course with a 9-hole par 3 course and a 9-hole of a disc golf course.
William F. Bell designed the course and opened it in 1958. De Bell offers an exceptional atmosphere tucked away in the foothills of the mountains. There is a Hilltop restaurant where you can enjoy breathtaking views and great food. The friendly service is also satisfying. The course is in downtown Burbank and takes minutes to reach.
Contact Details of De Bell Golf Course Burbank CA
3. Harding Golf Course, Burbank CA
Harding golf course is a subsidiary of William golf course in La. Wilson golf course is one of the oldest courses in the city; that was opened in 1934. This is the most mature and standard golf course, visited by many experienced golfers.
The beautiful layout is the center of attraction in the course. Moreover, the mildly sloping fairways and the forested setting are wonderful, making it an ideal choice for serious golfers. This 18-hole golf course is the best choice for developing your game. Harding golf course is a highly-rated municipal course where are held many championship events are held. There are service restaurants, a golf shop, and practice facilities.
Contact Details of Harding Golf Course Burbank CA
4. Roosevelt Golf Course, Burbank CA
If you want to make an outing in a unique and exclusive golf course, then Roosevelt is the one without a doubt. There is no better place in the city to enjoy the views than from here. It is a calm place where you can enjoy peaceful moments far from the tension of the city.
The course features an undulating and cheerful layout. It is hilly and challenging, with six par 4s and three par 3s. So you get chances to use every club in your golf bag and improve your skill. You will have fun testing your shot-making ability. This is a 9-hole golf course with 2, 478 yards.
Contact Details of Roosevelt Golf Course Burbank CA
5. Los Feliz 3-Par Golf Course, Burbank CA
Los Feliz is a 9-hole golf course on 1000 yards. The course was opened in1962. It is a relatively small golf course in Burbank. But the course is renowned course for its carefully crafted layout. The huge tree-lined holes make a perfect getaway to make your golf round fun and score high.
The course's beautiful design and calm atmosphere become a special attraction for locals and guests. Whether the season is, the course has clean and in good condition. It helps to play an enjoyable round. The course includes many club amenities like putting greens, a rental club facility, and food services.
Contact Details of Los Feliz 3-Par Golf Course Burbank CA
6. Weddington Golf Golf Course, Burbank CA
Weddington is a 9-hole golf course with a par of 27. It features 1088 yards from the back tees. A golfer of any skill level can enjoy this course. It also includes some challenges which are fun to play for all ages. This course is great for beginners and established players alike.
It is true that the round doesn't go successful all the time. Players need to make some adjustments and improvements. So this course offers you practice facilities to work on your skills. You will get all types of help and instructions from the professional staff to take your game to the next level.
Thus, you can improve your score on each round. The course offers a 25-stall driving range, practice putting greens, and a chipping area. Various options are available here for you to choose from.
Contact Details of Weddington Golf Course Burbank CA
7. Oakmont Golf Course, Burbank CA
Oakmont golf course is like a metaphor for the golfers. It is suitable to meet your high standards and expectations. Oakmont is a perfect choice for serious golfers who love to take challenges in the game. However, there are not so many significant holes so that beginners can enjoy it and make better scores.
On the contrary, some par-4 holes offer the toughest bunkers that add challenges to the game. Moreover, tight fairways and sleek and tough greens require utmost precision. This is an 18-hole standard golf course, featuring 7,015 yards from a par of 71.
The course opened in 2009 and was designed by Max Behr/R William F. Bell. The layout of the golf course is so gorgeous and offers a good vibe throughout the round.
Contact Details of Oakmont Golf Course Burbank CA
8. Angeles Golf Course, Burbank CA
Angeles is a well-maintained golf course that stays in the good condition all year round. There are no dry-out spots even on summer days. Tees all are great, greens are firm for good rolling scores, and thin fairways require precision to make shots. Fairways cut back 30% of the water that impacts the ground mostly. You can make shots to the point by rolling out the ball widely.
The course has an excellent layout with no damage, fully defined and well-maintained. It will be a worthwhile experience for the serious golfers. The driving range is off-grass and in good condition. It is a good start for practice. They have professionals to deliver instruction according to individual needs. They nicely teaches the principles to play better in the field.
Contact Details of Angeles Golf Course Burbank CA
9. Hansen Dam Golf Course, Burbank CA
Hansen Dam is an 18-hole golf course that runs under the Hansen Dam Golf Course facility. It features 6,717 yards with a par of 72. The course is like a hidden gem in the city. It offers great views due to the elevation changes. Recently the facility has brought about a lot of improvement in their irrigation system that provides lush green throughout the course. Moreover, tee-to-green paths are perfectly mowed for a beautiful manicured condition.
The course is in very good shape. The fairways provide good lies to hit from. It is a much more engaging track with open fairways and tricky green complexes. The mat tee driving range and green practice area, and large putting all are excellent for the members and guests. It has a unique, fun layout with complete amenities.
Contact Details of Hansen Dam Golf Course Burbank CA
10. Scholl Canyon Golf Course, Burbank CA
Scholl Canyon is a standard 18-hole golf course under Scholl Canyon Golf & Tennis club facility. It is a municipal golf course that offers complete golf facilities at an affordable price. The course has an exceptional layout that is rated among the top to mid-range courses in the country. You will have a great experience playing on this course. There are also instructors to guide the newbies.
Contact Details of Scholl Canyon Golf Course Burbank CA
Final Words
Since the golf course facilities are significant to getting good scores on the round, we have recommended you some top-rated golf courses in Burbank, CA. These are the best choices near you. They all have good reviews from the players.
So you won't disappoint with the golf amenities. You will have exceptional golfing rounds with your family and friends.
Related Posts