Finding the right place for golfing around the area can be a big task. Thus, you might even avoid playing when the thought of finding a good course comes first. But that's not what we want. At least, when there are numerous new places in West Orange for golfing, why settle for less?
So, if you are looking for the best golf courses in West Orange NJ, we have some wonderful places to suggest to you. We have tried all these places and gathered the best ones that you will love. So, let's look forward to seeing today's collections!
Top 7 Best Golf Courses in West Orange NJ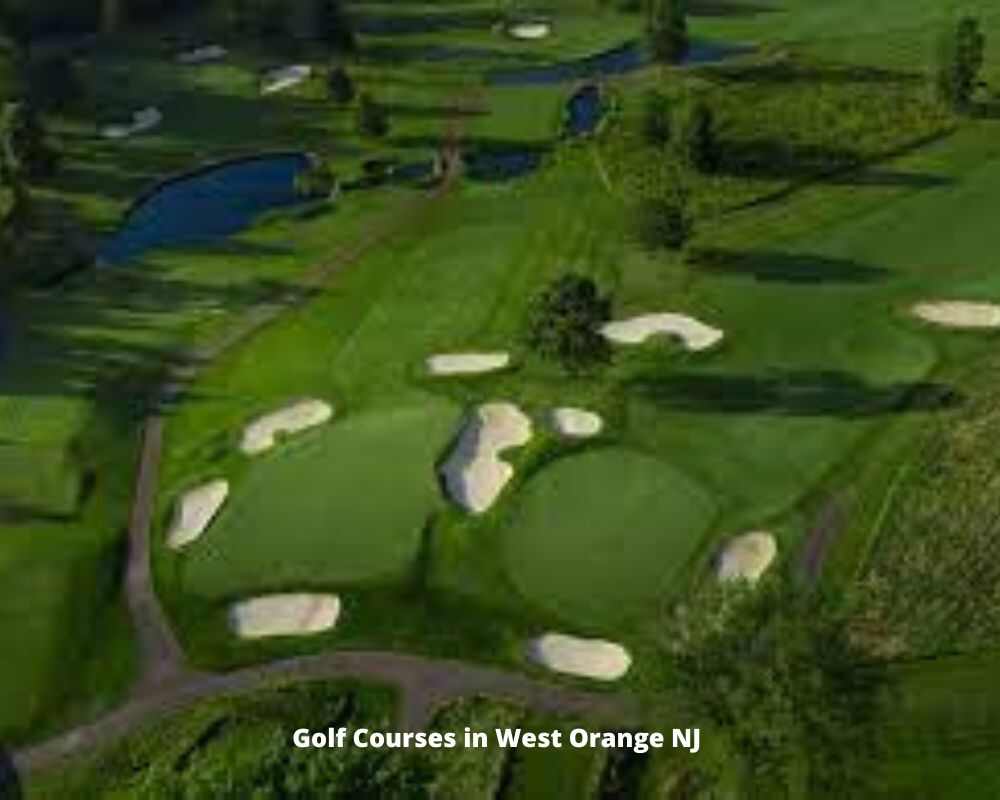 Among all the popular places, we couldn't just decide which ones are the best. So we tried the places out to give you the best feedback. Now let's see what you will get from the courses!
1. Crestmont Country Club NJ
The first time we went to this course was for a wedding. The whole event was successful due to the cordial service of the employees and their welcoming behavior.
They made everything worthwhile so we could enjoy the moment to the fullest. The place is very nice and pleasant with adequate space for parking. The food was also worth-mentioning.
Although it is not very long, the layout is definitely appreciable. Greens are tricky and challenging. So, if you are looking for a bit of thrill in your game, you must visit this place. The overall environment is enough to visit this place over and over again.
Contact Information
Website: www.crestmontcountryclub.com
Location: 750 Eagle Rock Ave, West Orange, NJ 07052, United States
Phone: +19737312060
Total Reviews: 129
Ratings: 4.5
2. Essex County Country Club NJ
Another amazing place that deserves more visitors. The whole place is maintained well for your convenience. Also, they belong to the top–rated courses of the area so you have nothing to complain about. They have the best back nine in the state (behind Pine Valley). Also, the front nine contains a few amazing holes, and the rear nine also a few great scorable holes.
You will love the layout and the conditions- always pristine with long rough, tightly mown fairways. The course is challenging enough for amateur players. So if you want a thrilling game, you must visit this place. All the people are available to help you with whatever you need.
Contact Information
Website: www.essexcountycc.com
Location: 350 Mt Pleasant Ave, West Orange, NJ 07052, United States
Phone: +19737311400
Total Reviews: 175
Ratings: 4.5
3. Montclair Golf Club NJ
Here comes another beautiful golf course with a fabulous view. The greens here are well-maintained with too much scope for a good gaming experience. All the staff is well-trained for your gaming and they go way above and beyond to help you with your game. The atmosphere will be great to ease your stress.
The golfing set up is undoubtedly sensational here. They have four nine hole courses to play. The holes are challenging enough but at the same time if you know how to score, they won't bother you much. Not only that, they have mouth-watering food choices in this place that you will adore.
Contact Information
Website: www.montclairgolfclub.org
Location: 25 Prospect Ave, West Orange, NJ 07052, United States
Phone: +19732391800
Total Reviews: 179
Ratings: 4.4
4. Rock Spring Golf Club NJ
If you are looking for a public golf course, this one will blow your mind with the advantages it has. They always maintain the area very well to let you have the best gaming experience. The green speed is quite slow and the layout is wonderful to have your perfect game. They have new golf carts with GPS and new golf paths that will extend your gaming experience to another level.
The best thing about this course is that it offers views of NYC. you can experience a calming time from the place with challenging gaming experience. It's a lot of fun with family and friends, the overall environment will surely uplift your mood.
Contact Information
Website: www.rockspringgolf.com
Location: 90 Rock Spring Rd, West Orange, NJ 07052, United States
Phone: +19737316464
Total Reviews: 246
Ratings: 4.4
5. Green Brook Country Club NJ
Among all the golf courses, this course deserves the vote for looking so good and modern. They always keep the place neat with the help of their experienced staff. The front nine is exceptionally steep. When you need the highest altitude, you must visit this place. They have extraordinary views with the airport nearby.
You will get to experience everything in one place- good golf, wonderful landscape, tasty cuisine, cleanliness, and well-mannered staff. They also have a good dressing room with adequate equipment. So, when you need the perfect weekend, you can get in here to have the best time.
Contact Information
Website: www.greenbrookcc.org
Location: 4757, 4757, 100 W Greenbrook Rd, Caldwell, NJ 07006, United States
Phone: +19732281800
Total Reviews: 70
Ratings: 4.1
6. Hendricks Field Golf Course NJ
The best thing about this place is that they always keep the place neat. They have a good reputation of keeping everything in your favor around the area. You can play many rounds with family and friends at a low cost. They have renovated the place recently like a clean slate. With the renovation, they brought several brand new carts with GPS.
We often come here to play as they maintain their golf courses second to none. As it is a public course, they ensure a low cost which can save your penny. Besides, the wide and challenging layout will definitely work in favor of your practice sessions.
Contact Information
Website: http://essexcountyparks.org
Location: 220 Franklin Ave, Belleville, NJ 07109, United States
Phone: +19737510178
Total Reviews: 210
Ratings: 4.1
7. East Orange Golf Course NJ
We visited this [lace for our graduation party, and the whole event was wonderfully handled. We got plenty of parking, clean ground and a broad space. Not only that, but we also loved the food they served. You can take away the leftovers and no one will say anything. Another point to mention is the views, they have awesome views that will keep you amazed for quite a long time.
If you don't like a dirty course because the washrooms are not clean, this place will surely change your mind. The bathrooms are so clean that you won't even realize that you are on a golf course. If you are a beginner player, you will love the course because it is not that difficult or challenging. These restaurants are always open to serve you whatever you want!
Contact Information
Website: www.eastorange-nj.gov
Location: 440 Parsonage Hill Rd #1161, Short Hills, NJ 07078, United States
Phone: +19733797190
Total Reviews: 266
Ratings: 3.8
Final Words
By this time, we have already shared all the wonderful golf courses in West Orange NJ with you. The places we mentioned above are known to be the top rated ones around the area.
So you will get it all from these places with nothing to complain about. When you need to sharpen your golf skills, don't waste any more time hovering around!
Related Posts